Pioneers of land scandal haunting Kenya 117 years on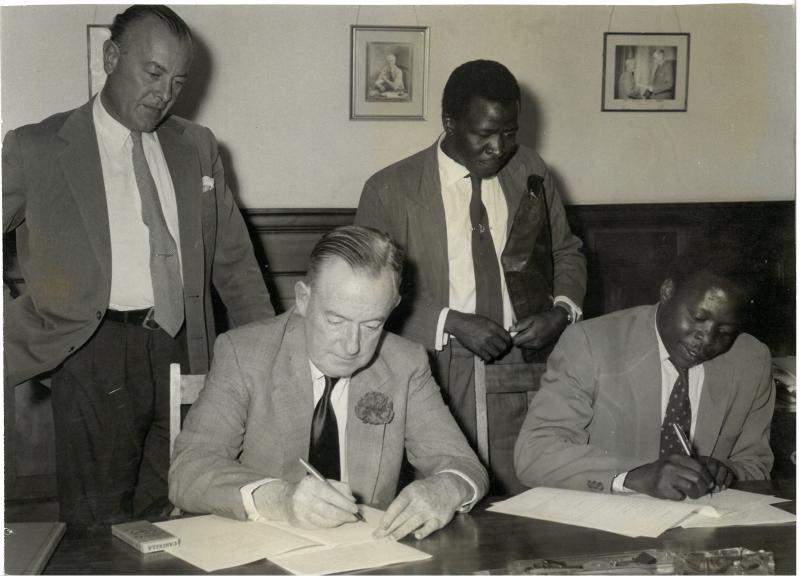 As happens in every electioneering period, tongues are already wagging over "revelations" about the size of land some influential personalities control. In a predictable pattern, there will be fall-outs between erstwhile buddies who will later make up and continue their back-patting.
Since the establishment of Kenya, the rich and the powerful have always inherited the earth, the mineral rights beneath it as well as the airspace above. Once in while, scandals swirl within government when certain individuals flout protocol and allocate obscene swathes to their friends. Resignations and sackings are inevitable but life goes on.
The pioneers of 'officially" sanctioned land grab were two South African speculators. They brewed a mega scandal in South Africa, augmented it in London, and executed it in Nairobi. It left senior government officials with egg on the face but the lucky beneficiaries were happy with their gift. That was in 1904 and 117 years later, echoes of some of these allocations still linger and haunt the country.
Sometimes in 1904, the two land speculators took up an offer by the colonial government which had just kicked out the Maasai from Laikipia and was looking for settlers to populate the highlands. The ultimate aim was to create a white man's country.
The Commissioner of the East African Protectorate, Charles Eliot, offered the two speculators a South African journalist, Robert Chamberlain and his friend A.S Flemmer 64,000 acres on leasehold and a further 20,000 acres of freehold in Rift Valley.
However, he was overruled by the Foreign Office in London which favoured some barons who had formed East African Syndicate and had even approached the government to be allowed to grow poppy for export in parts of Nyanza. Although Eliot resigned in indignation, the East African Syndicate got what it wanted, huge chunks of land.
This allocation was subject to a heated debate in the House of Commons on March 22, 1910, where Cathcart Wason complained that 3,000 Kenyans had been evicted together with 15,000 heads of cattle and 250,000 sheep.
According to Wason, the land had now been taken over by eight Europeans who were now employing 80 natives to take care of their 135 heads of cattle and 15,200 sheep.
These settlers had to fight hard against some laws which they found unrealistic for they restricted them from owning more than 1,000 acres of land without the consent of the Foreign Office.