Special report: From Jezebel to Pharaoh, Biblical tales in BBI case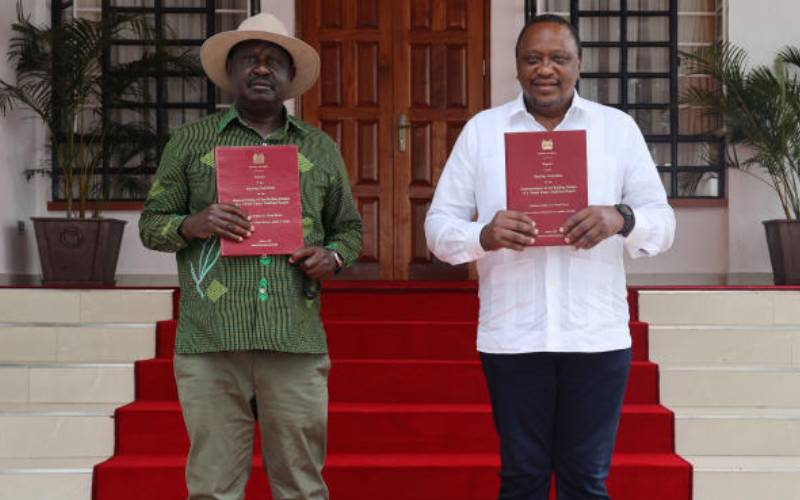 Tomorrow is D-Day for the Building Bridges Initiative to amend the Constitution as seven Court of Appeal Judges decide the fate of a document likely to make or break the country's political destiny.
As a product of the handshake between President Uhuru Kenyatta and ODM leader Raila Odinga who have relentlessly championed for the Constitutional changes, it will be a moment to reckon when all eyes and focus will be on the outcome of the court case. Like Jezebel and Pharaoh as chronicled in the Holy Books were royals, both the BBI proponents and opponents used the analogy to illustrate the high stakes involved in the case' outcome.
Although Jezebel and Pharaoh lives in the history of Israel and Egypt happened thousands of years ago, they featured metaphorically in Kenya's own historic battle-royale and will again chronicle when the Appeals Court decide whether BBI will proceed or not.
As narrated in 1 and 2 Kings, Jezebel was King Ahab's wife and a pagan who worshipped goddesses Anat and Astarte and Baal and who was a god of fertility. In a rich history taught in churches, her story is a rich stew spiced up with sex, cruelty and murder.
In a kingdom where Yahweh, the Hebrew God is the only divine being, the queen is a poster girl of evil. Her story tragically ends after being thrown out of a window, died instantly and her unattended body devoured by dogs as had been predicted by Prophet Elijah.
In addition, she had a second side of life which was picked up by Senior Counsel James Orengo in his submissions before the Court of Appeal on behalf of Raila and the BBI Secretariat.
Orengo used the example of Jezebel to illustrate that although anti-BBI backers praised the High Court judgment which declared the process illegal, it brought more confusion for the country. To him, it was evil.
"My Lord I will invite you in the Bible there is a lady called Jezebel if you read her story she was a vile satanic woman but if you read her other accounts she has very good accounts of a strong lady," Orengo argued.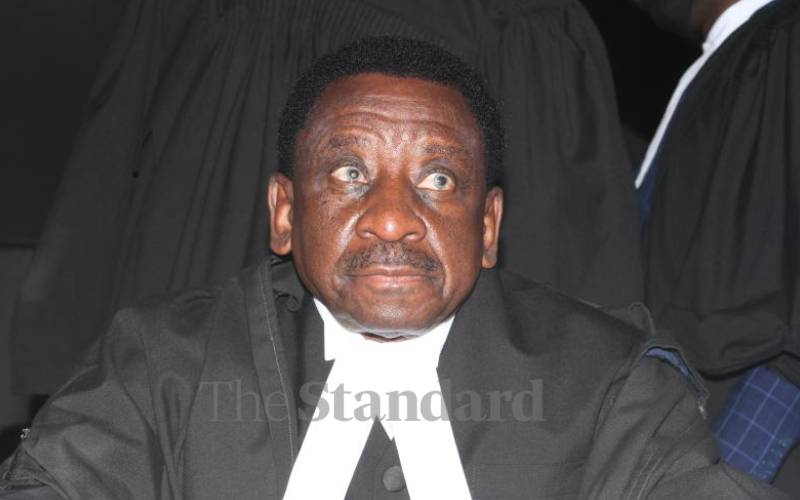 Meanwhile, Pharaohs were kings of Egypt. They considered themselves living gods, who ruled with absolute power. To reinforce their images, they represented themselves by writing on scrolls and sculptured themselves on temples and tombs.
They are documented as warriors, killing lions and conquering nations but rigid to change, oppressors, slave masters, aloof to peoples' needs, a law unto themselves, and only let go when God's judgment fell on them.
It was the analogy applied by Law Society of Kenya president Nelson Havi who represented economist David Ndii, Jerotich Seii, Jane Ngondi, Wanjiru Gikonyo, and Ikal Angelei in opposing the BBI Appeal.
He equated President Uhuru Kenyatta to a Pharaoh and according to him, inspecting guards of honour, causing traffic snarl-ups as his chase cars ring out his presence to clear the way is just but a demonstration of his image of men and women who ruled Egypt from 3000 B.C.
To illustrate that a president is a different being, Havi invited the court to look at the life around the president. According to him, he can never be equal to a peasant and should be barred from the constitution-making process.
"The president is not a mere mortal he is a superior being. The president cannot be a party to a popular initiative. Imagine the president demonstrating and picketing," he argued.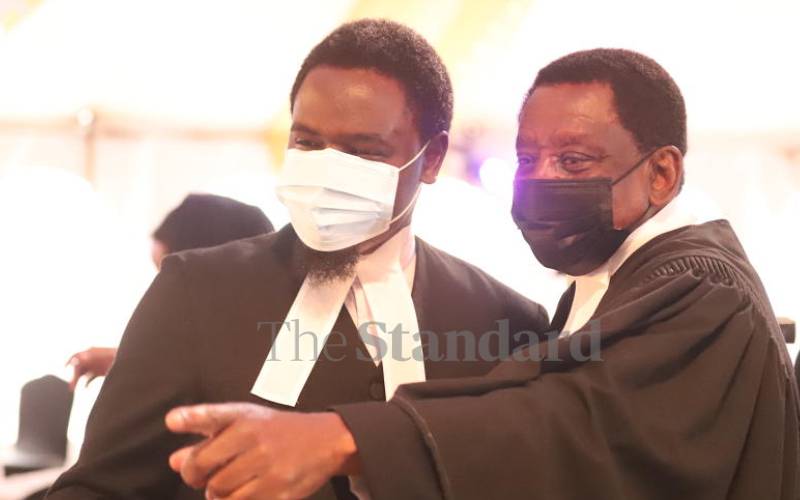 In a battle of wits, lawyers on each side used them as metaphors on what they thought of the other side.
From the two sides, Court of Appeal President Daniel Musinga and Justices Roselyn Nambuye, Hannah Okwengu, Patrick Kiage, Gatembu Kairu, Fatuma Sichale, and Francis Tuiyott will hand a judgment that will either allow amendments to the 2010 Constitution or discard it altogether.
In a battle of wits, imagery, and spiced with legal arguments both the proponents of BBI and those opposed told their respective stories. The contentious issues in the BBI narrowed down to whether the 2010 Constitution can be amended and if so, which chapters and how to do it. At the heart of the epic court battle, was Article 257 of the Constitution which deals with the process through which the constitution can be amended.
It also concentrated on Chapters One on the sovereignty of the people and the supremacy of the Constitution, Chapter Two which declares Kenya as a republic and defines its territory and national values, and Chapters Four, Nine and Ten on the people's rights, executive and the judiciary. President Kenyatta and Raila in their appeal argued that the judgment by Justices Joel Ngugi, George Odunga, Jairus Ngaah, Chacha Mwita and Teresiah Matheka put an amendment benchmark that is impossible to achieve.
They argued that anyone, including the president, can push for an amendment drive backed by one million signatures of registered voters to support the initiative. They also differed about who is an initiator and a promoter and if a president can promote a popular initiative.
Uhuru, Raila, Attorney General Kihara Kariuki, and BBI team argued the president's involvement in the process was above board and that although he is a state official, he has a political right and is entitled to participate in an amendment push.
"Can the president initiate a popular initiative? In this case, we say he did not. The promoters of the BBI initiative were Junet Mohamed and Dennis Waweru and anyone is allowed to support. Anyone in this country, including the president and any person in this court, can support a popular initiative," senior lawyer Otiende Amollo argued.
On the other hand, the anti-BBI respondents argued that the President's DNA was in the BBI; therefore, it is an illegal entity. According to the opponents, the High Court was right to find that Uhuru breached Chapter six of the constitution and should be forced to refund the money used to run the BBI.
They argued that we already have a good law, which has chapters that cannot be amended and dealing with all the problems cited in the BBI document. The only problem, they say, is the failure to comply and implement it.
Download the BBI Judgement by all seven Judges - Civil Appeal No. E291 of 2021