Gideon Moi pushes for faster payment for youth in Kazi Mtaani project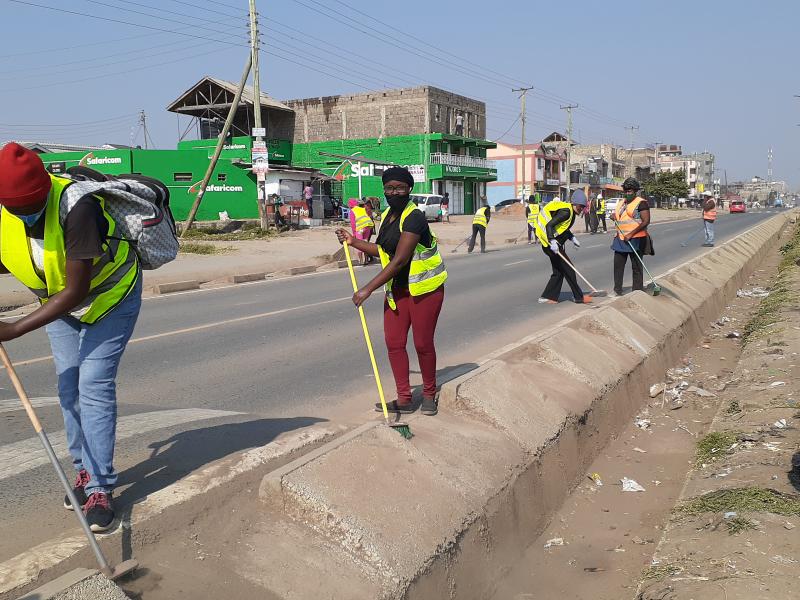 Baringo Senator Gideon Moi wants the government to ensure prompt payments for youth engaged in Kazi Mtaani initiative and broaden the scope beyond casual labour. The Kanu boss also wants the government to tackle claims of corruption in the programme launched last year by President Uhuru Kenyatta.
In the Senate yesterday, Gideon told the Standing Committee on Roads and Transport to seek answers regarding the future of the programme that targets unemployed youth from informal settlements across the country.
"The State should comprehensively address the constant delay in payment of wages to the youth involved in the Kazi Mtaani initiative," said Gideon.
He further sought explanation on whether there were mechanisms to ensure the initiative is transformed into a substantial social protection programme. He said this will ensure youth get the skills for future job opportunities.
"Spell out measures put in place to ensure that corruption allegations that have marred the programme are addressed so that it is run in a transparent manner," he added.
President Kenyatta launched the initiative in April last year to cushion jobless youth in the informal settlements, who were worst hit by the Covid-19 pandemic.
The initiative started with a budget of Sh10 billion and employed about 280,000 youth from all counties.
They rehabilitate public facilities, collect garbage, clean streets as well build access roads.
The initiative has suffered constant delays in payments due to late disbursement by Treasury.
In February, Treasury allocated an additional Sh7 billion to pay some pending wages.