Justin Muturi faces his ghosts after declaring interest in State House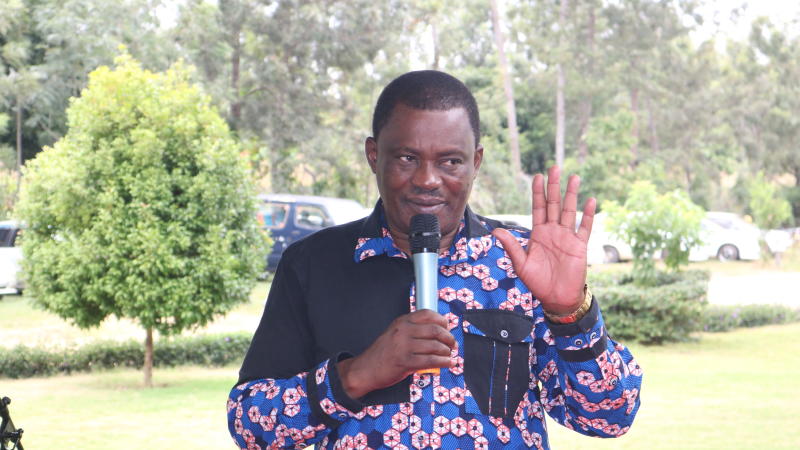 National Assembly Speaker Justin Muturi has for the first time cleared the air over his exit from the Judiciary 24 years ago when he worked as a principal magistrate.
The speaker said he resigned from the Judiciary after he was cleared of a Sh1 million bribery claim. He said he was implicated by two people known to him through the purchase of a house in Upper Hill, Nairobi, without his consent.
"The allegations shocked me. I proved in court that I was out of the country for a study tour of England and Asia when I was accused of having met with the parties," Muturi told Citizen TV on Tuesday night.
He argued that he was reinstated automatically once he was acquitted, but he opted out in protest, after his name was tarnished.
He said the charge was engineered against him because he had taken a stand against a plan to illegally acquire the house, back in 1997.
Muturi, who recently announced his intention to vie for the presidency in 2022, pushed back against claims that in his tenure as Speaker, the line separating the Executive and Legislature blurred and the House became corrupt.
He said the Speaker was not involved in compelling or influencing members to vote in any direction.
"Parliament will do its work to legislate but the world over, most of the legislation emanates from the Executive. So, if it is good, do you merely reject it because you do not want to be seen as agreeing with the Executive?" he posed.
He also denied ever receiving instructions from the Executive on any Bill that passes. "I do not get instructions to ensure that the laws pass. That is the role of the Majority Leader to push government agenda, and MPs vote individually," he said.
Muturi said his record in the House distinguished and prepared him for a role as president.
Muturi also addressed concerns of corruption among members, conceding that it could be true that MPs are being bribed by people who want to influence policy. "There are always some rotten eggs. But by and large, the majority of members are people of integrity," he said.
Muturi, who is also the Parliamentary Service Commission (PSC) chair said: "I am on record as the first speaker to invite the Ethics and Antic Corruption Commission (EACC) to conduct a system audit after receiving information of the fictitious mileage claims."
He also said there should be no concerns of another presidential candidate coming from Mt Kenya.
"Our Constitution does not bar anyone from running for president on account of where he or she comes from. We are a democratic country," he said.
The speaker said he would run on a social justice platform and pledged to streamline healthcare provision and step up the agricultural value chain.