Speaker Justin Muturi says only a few 'political novices' oppose his coronation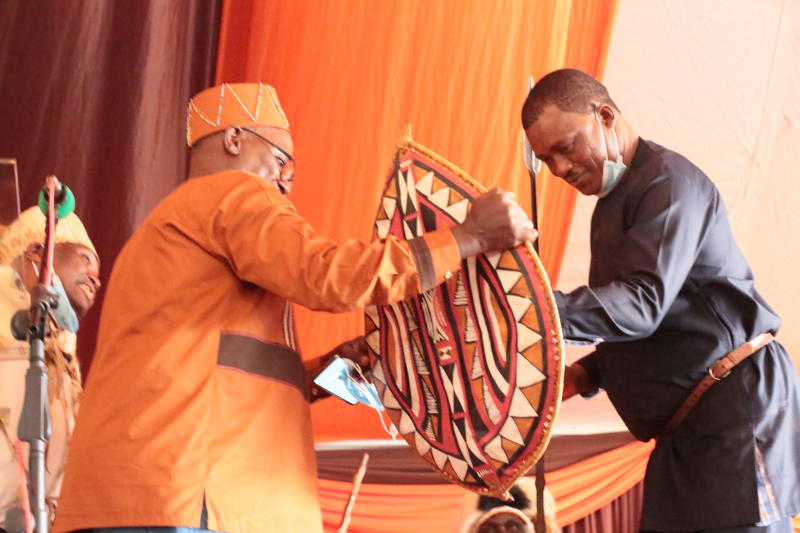 National Assembly Speaker Justin Muturi has dismissed those opposing his coronation as Mt Kenya spokesman.
Muturi said those against his coronation were "political novices."
He said the elders who made him spokesman were 'visionary', and added that Mt Kenya East deserved a seat at the national level.
"Every year, we cannot be shown the way. It is time to be followed. We cannot follow them all the time," said the Speaker.
He spoke when he met Ameru professionals, who included the Chuka University vice chancellor Erastus Njoka and Tharaka Constituent College Principal Peter Muriungi, who is also the Ameru Professionals Association chair.
"Meru Governor Kiraitu Murungi and I understand how hard it is not to be in government," he told the meeting that included Tharaka Nithi deputy governor Francis Kagwima and Lands CASecretary Mburi Muiru.
Prof Njoka and former NCIC commissioner Prof Gitile Naituli praised Muturi. Njoka said the professionals and Njuri Ncheke elders in Meru and Tharaka Nithi support Muturi.
Njoka, who announced he would resign as VC to run for the governor's seat next year, said the professionals will "challenge for leadership in a big way".
Naituli said: "As professionals we support him because he has the ability to unite. We are presenting him not only to Mt Kenya West but also the rest of Kenya. Mt Kenya East is solidly behind Muturi."
But Meru political commentator Dr James Mithika, speaking separately, warned that someone was trying to split the region, adding that some people would benefit from the split.
"What could have passed as unwarranted assault on cultural and religious shrines has degenerated into a possible split in Gema nation," he said. "Speaker Muturi is just a pawn in a political game of chess."