Day shop owner who doubted Kirubi's buying ability called bank for verification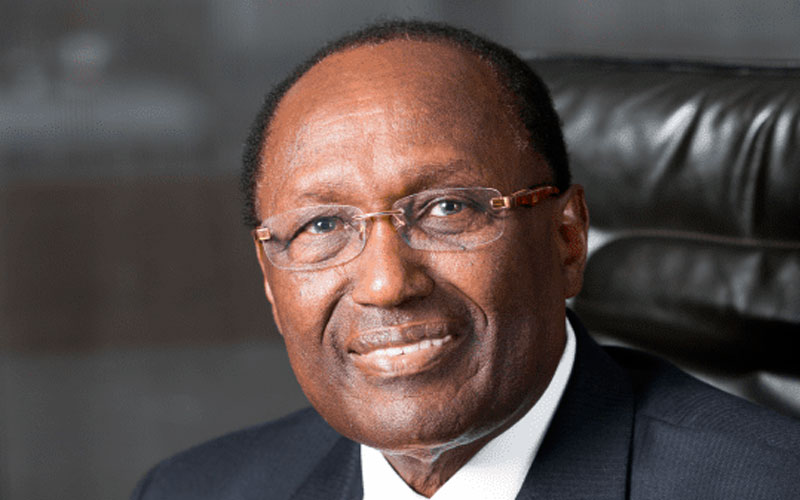 A United States of America golf store owner once doubted late billionaire Chris Kirubi's ability to buy an item from his shop. To confirm Kirubi's purchasing power, the store owner called the tycoon's bank inquiring about his value.
The caller was shocked to be told by a representative of Kirubi's bank in Switzerland that the billionaire could "buy his entire shop".
These revelations were made by former Nairobi Deputy Governor, Polycarp Igathe, in his special tribute to Kirubi.
Igathe said he and Kirubi had a father-son relationship imbued with love, trust and loyalty.
"The Los Angeles California shopping session was epic. [I] took you to buy a custom-made golf set whose price I better not mention. [I] will always remember the embarrassment of the golf set shop owner when he called the bank to confirm validity of the payment card," said Igathe in his tribute.
"You asked him to put the bank on speaker phone. And a banker from Switzerland told the Golf shop owner firmly and loudly that Mr. Kirubi's card can buy off your shop. And laughter ensued plus [Sh40,000] Dom Perignon bubbly (champagne) for the son of the owner of the golf shop."
According to Igathe, Kirubi was a shopper-in-chief who liked the finer things in life.
"You were born to shop. Clothes, furniture, mobile phones, perfumes, paintings and artwork was your thing. You had no problem spending what you earned.
"I shall never forget the treat of balling in Beverly Hills California, driving down the Sunset Boulevard, Hollywood with a stretch limo. Hollywood movie stars noticed a new entrant that weekend. You ate life with a big spoon. High end retail stores in the major cities of the world will miss you. And so is brands such as Bally, Rolex, Hilfiger, Puma, Bentley, Range Rover and Mercedes," said Igathe.
Kirubi, who succumbed to colon cancer aged 80 on June 14, was worth at least Sh40 billion, estimates showed.
In 2011, Forbes reported Kirubi was worth at least $300 million (Sh30 billion), placing him at number 31 on Forbes' inaugural list of Africa's 40 Richest.
At the time, his iconic building, International House, and 40 other residential and commercial properties across Nairobi, were valued at more than $200 million (Sh20 billion).
"People say I am one of the richest people in Kenya, but that's not my concern. I mean, they say I am a god of sorts, but I don't agree. When I look around at my companies and see the number of people we have employed, it gives me joy. It is more satisfying than having all the money in the world," he told Forbes.
His business interests traversed real estate, media, general house products, manufacturing, beauty, investment, among many others.