Degree requirement for MPs and MCAs good for country's growth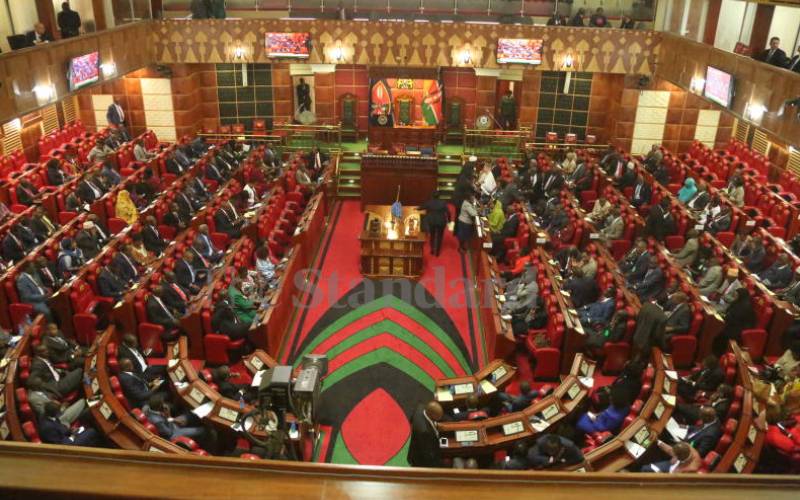 The raging storm over the qualification requirements for legislators raises weighty matters of national significance. At the heart of the debate is the old age question as to whether leaders are born or made.
The object of the debate is Section 22(1)(b) of the Elections Act (revised 2016) that requires one to have a degree recognised in Kenya to be eligible for an MP or an MCA.
Advocates for the repeal of the section argue that good leaders without degrees will be locked out of elective positions.
These arguments lean on the thinking that leaders are born. They have their origins on the Great Man theory by Thomas Carlyle in 1840. According to him, certain men are God's gift to humanity to redefine the arc of history.
However, modern behavioural theories view leadership as an art rather than a science.
In that context, leadership is a set of innate traits, refined and perfected overtime with education, training, experience and under a favourable environment.
Leading authors in the field of leadership like John Maxwell, Malcolm Gladwell and Robin Sharma have demonstrated that inborn talents aren't enough.
Psychological evidence point that it takes an average of 10,000 hours of consistent and sustained work and effort to master any craft whether in science, art or sports.
When we factor in the routine human daily activities including sleep and leisure, this translates to a minimum of ten calendar years.
Political economy
To argue that good education is not necessary for political leadership is the height of naivety and ignorance of the workings of the political economy.
The right questions to ask are: what are the relationships between production, trade, law and government? How does political leadership impact on the socio-economic systems within a country?
The government is the sole custodian of the macroeconomic environment that drives production and trade. On the consumption side, the government is the single largest consumer in any economy.
The government guarantees an effective and efficient economic order through robust laws, policies and annual allocative and expenditure programmes.
As a matter of necessity, this requires the Executive, the Legislature and Judiciary to work with seamless operational effectiveness and order.
By law, the political leaders of the Executive at both levels of government, that is the president and the governors and their deputies must have a degree qualification.
Equally, senior executives appointed to run the affairs of the government must have similar qualifications.
Mostly, schemes of service in public service require at least a Master's degree for senior technical and administrative staff from Job groups P and above.
In the Judiciary, the Chief Justice is not only expected to have a minimum of a Law degree but at least over 15 years of experience as a judge of a senior court, academia or advocate.
Judges of Court of Appeal and High Court must have a degree and at least 10 years' experience.
If these are the high thresholds set for the other arms of government, how can it be that legislators do not require quality education?
The primary roles and responsibilities of MPs and MCAs are representation, legislation, oversight over other arms of government; consider and approve policies, development plans and budgets.
They also receive and review the performance report from the Executive and execute proceedings to remove from office either the president or governors.
They would also be expected to decide on weighty matters like committing the nation into war or processing substantive matters like amending the Constitution.
My question is: how can someone with inferior knowledge, understanding, conceptual skills and competences consider policies, laws, plans and budgets authored by people with superior skills in the same attributes?
Fair compensation
A functional economic system must not only reward competence but also be seen to do so.
While the basic pay for an MCA is Sh123,750, you'll need to not less than 20 years of consistent working experience, a Master's degree and several in-service development programmes to get to Job group S, with an entry basic pay of Sh120,270 per month.
In reality, we know the least-paid MCA pockets over Sh400,000 a month.
The Parliamentary Service Commission on a press statement dated July 11, 2019 denied MPs pocketed over a million shillings on average, but a mere Sh532,500 a month.
But the statement was vague on details of allowances and actual taxable benefits.
Assuming the private sector is a just tool to assign value on human capital, will they pay our current crop of legislators what they earn today?
If indeed great leaders will be locked out, can anybody show us with demonstrable evidence any legislator with low qualifications who has shown stellar performance in their core mandate? At least we have seen chairs flying and all sorts of misdemeanours.
To the president, the gods have sent you a window of opportunity to right one of the weakest links in our governance structure.
Probably there a legacy door has opened!