MCAs don't need degrees to vie for seats in 2022, says Ruto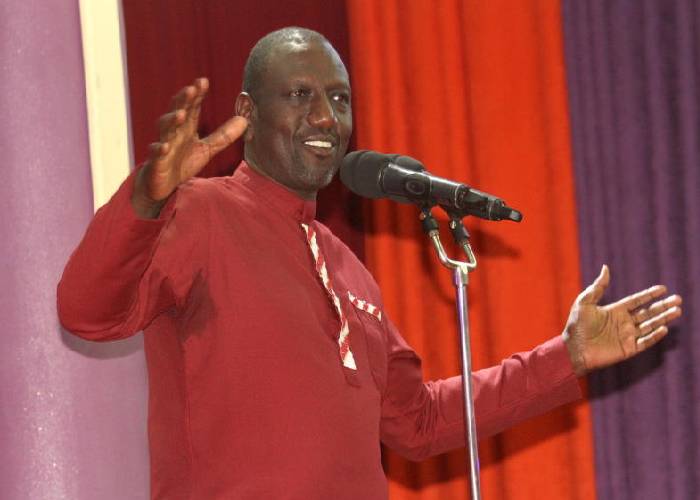 Deputy President William Ruto on Thursday, June 17 faulted the Independent Electoral and Boundaries Commission (IEBC) on degree qualification for elective seat holders in the coming 2022 polls.
Speaking when he hosted Members of County Assembly from Baringo led by Speaker David Kiplagat Kerich at his Karen Residence, Ruto said it was unconstitutional to make it compulsory for MCAs to have degrees to contest the ward representatives position.
IEBC Chairman Wafula Chebukati on Monday announced that the law requiring aspirants to be degree holders will take effect in the 2022 General Election.
Implementation of the amended section 22 of the Election Act was postponed in the 2017 polls to allow candidates seeking to run for MP and MCA positions to acquire the required academic qualifications.
"We follow the law and the Election Act clearly state that all candidate in the six elective positions must have a university degree to be eligible to run for office," said Chebukati.
Ruto has, however, took an exception to the law saying it is illogical for people running from various position to have a similar academic qualification.
"It cannot be that those who want to vie for MCA, MP, governor, senator and president seat has a uniform qualification. It is not in the law," he said.
The DP said Article 30 (c) (iii) allows every Kenyan adult to be a candidate for public office or office within a political party of which the citizen who is a member is superior to the Election Act.
He argued that if that uniformity in qualification was necessary, the Constitution could have expressly stated so.
The DP said even the Constitution recognised the variety in positions hence did not expressly indicate that there must be uniformity.
"If the intent of the constitution was to provide a similar qualification, it could have been indicated so"
He said if passed, the law would be discriminative to about 99 per cent of Kenyans who do not have degree certificates but want to vie for elective seats.
The DP also urged Parliament to reconsider the Act and remove unreasonable restrictions for citizens who want to contest for various positions
Ruto said if not reviewed, the section will disenfranchise nearly 99 per cent of Kenyans who want to run for elective positions.
Currently, the Elections Act only makes it mandatory for the presidential aspirant and running mate as well as governors and their running mates to be degree holders.
Although the implementation date of the law has been postponed several times, it is now set to take effect after the National Assembly in 2017 amended Section 22 of the Elections Act that prescribes minimum academic qualifications for elected leaders at both levels of government.
Some lawmakers do not meet the requirement and could end up being barred from defending their seats.
Chebukati said the commission will engage professional bodies to verify academic documents ahead of the elections.
"A person may be nominated as a candidate for an election under this Act only if that person – is qualified to be elected to that office under the Constitution and this Act, and holds – in the case of a Member of Parliament, a degree from a university recognised in Kenya or in case of a Member of County Assembly, a degree from a university recognised in Kenya," states section 22 of the Act.