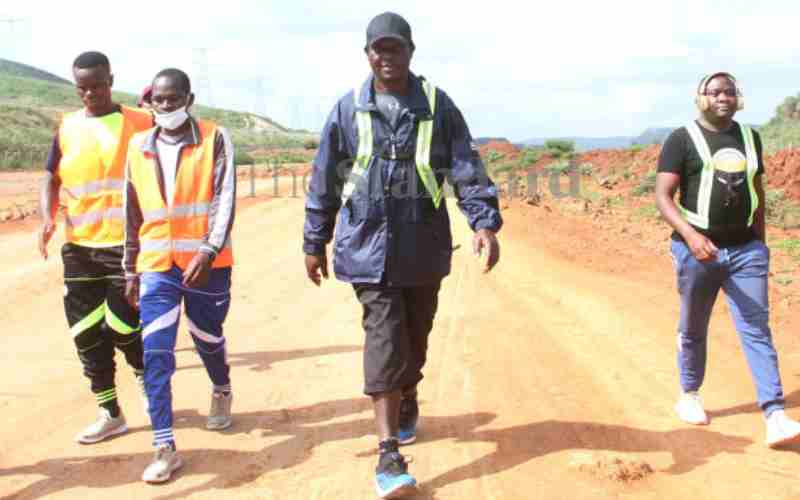 Jubilee Party Secretary-General Raphael Tuju will on Saturday do a 52km walk from Karen Hospital to Kijabe Hospital to raise funds for a theatre, ultrasound and x-ray machines.
Tuju walks back to Kijabe hospital 16 months after he was wheeled in the hospital's theatre after his car collided head-on with a matatu at Magina, Kiambu County.
Tuju was on his way to Kabarak, Nakuru County, to attend the funeral of retired President Daniel Arap Moi before the accident along the Nairobi-Nakuru highway at 6.45am.
At the hospital, Tuju says there was a life-changing intervention by doctors who pulled the broken ribs and placed a protecting surface on his lungs to allow even breathing.
The doctors noted bleeding in his abdomen and operated on him immediately, where they also found further internal bleeding inside the stomach.
Worse still, one of his broken twelve ribs was pressing hard on his lungs, making it hard for him to breathe.
"My lungs collapsed after the accident, a broken rib had poked it. It is at the Kijabe Hospital that my life was saved," Tuju said yesterday.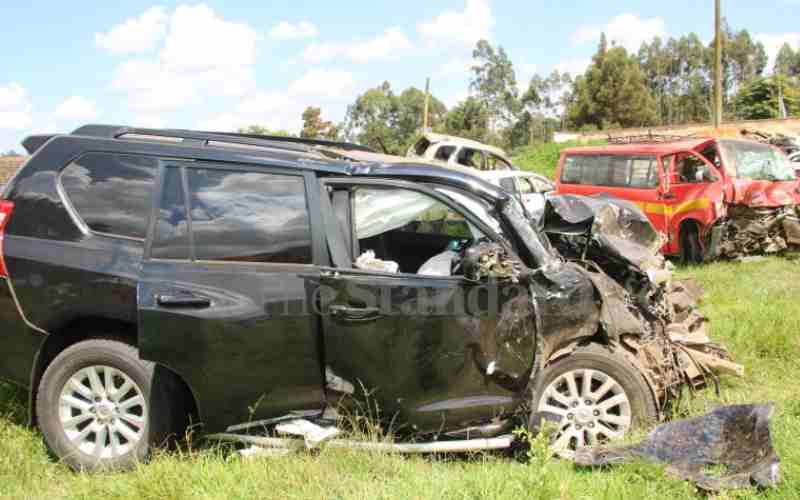 He said his driver sustained a fractured hand while his bodyguard had bruises.
Several passengers in the matatu were also injured and rushed to Kijabe Mission Hospital.
"When I got to the hospital, of course barely conscious, with severe chest pains, an operation on my stomach and intervention on my chest is what turned around what would have easily been fatal," he said.
In the walk, Tuju has raised Sh9.3 million of the target of Sh14 million to equip the theatre with ultra-modern equipment, including an x-ray and scanning equipment.
Part of those who have contributed to the course includes Safaricom, Isuzu, Megascope and Kenya Commercial Bank (KCB).
"We are still calling on well-wishers to come up and help bridge the difference," said Tuju.
Tuju plans to begin his charity walk in the wee hours of the morning at Karen Hospital, a walk flagged by the facility's founder Dr Dan Gikonyo, and is expected to be in Kijabe Hospital between 1 and 2pm.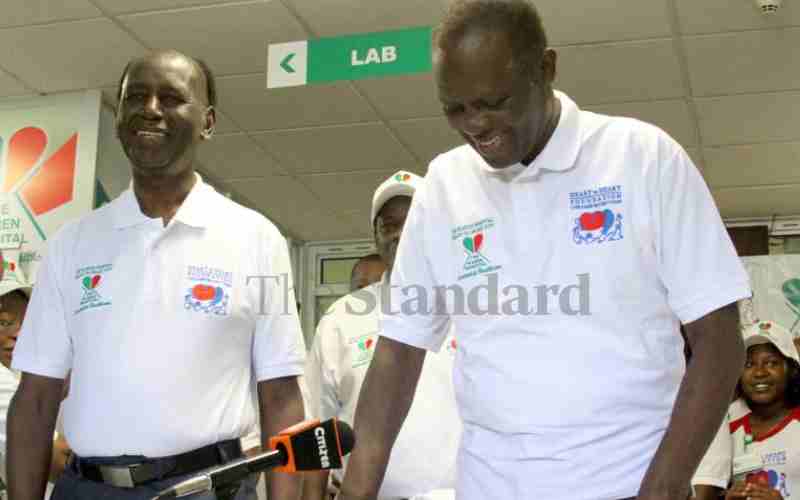 The CS and his three walking partners will have a stopover at Limuru after 30km, another at Kimende 43 at Kijabe junction.
At the junction of Nakuru-Nairobi road to Kijabe, Tuju will be joined by Baringo Senator Gideon Moi for the remainder of the journey.
Also expected to join Tuju are Sports CS Amina Mohamed and Interior and Coordination Principal Secretary Karanja Kibicho.
Tuju said he was doing the walk to help the hospital upgrade its facilities given that there are 100 people treated every month in the hospital because of accidents along the Nakuru-Nairobi road.
"We want to make sure that at least other patients get a better facility for treatment," said Tuju and called on motorists to be cautious.
He also said through the walk, he will assure his mother that he was now well. "She was traumatised when I got the accident," he said.