No reason to smile as CS Yatani masks our tears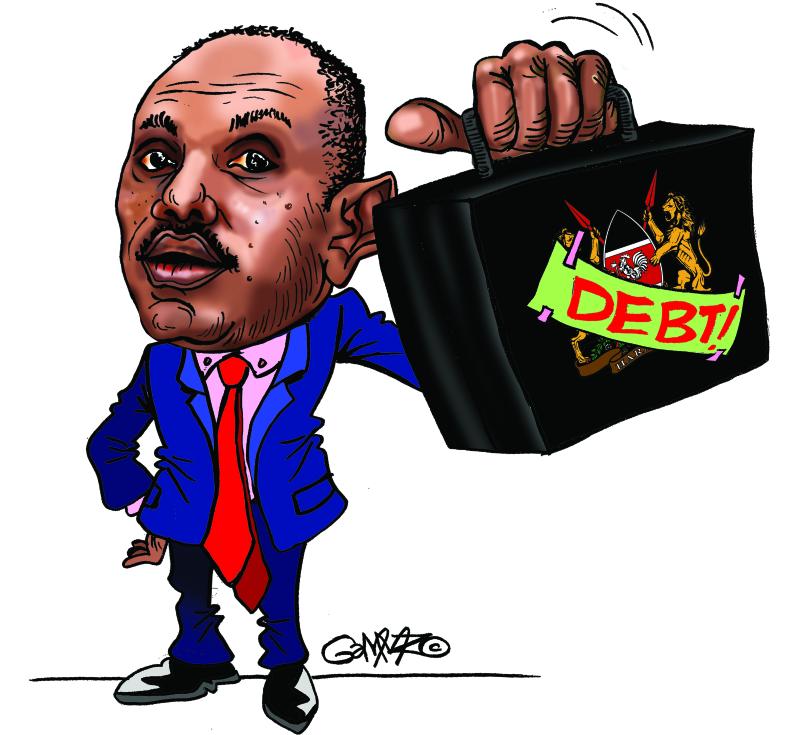 On a day he should have been dying to let everyone know he was on top of the world, Treasury Cabinet Secretary Ukur Yatani preferred to keep himself hidden.
He locked himself inside the famous Passat on Budget Day, keeping his tinted windows up as his driver ferried him from the Treasury to Bunge.
He nearly seemed reluctant to pose with his briefcase earlier on the porch of the Treasury building.
The briefcase, too, seemed heavy in his hands, and he tried his best to keep it off his chest.
He would find relief later at Bunge when he lost the briefcase to face the media.
Unlike last year when he revealed his neatly-placed teeth a thousand times, the former governor wasn't in the mood to smile.
So he kept his mask on, posing nervously, anxious to finally get done and hop into his car.
Waziri spared not even a five-second wave to the small crowd that hoped to catch a glimpse of him. And for good reason.
Sufficiently endowed to have the best hearing, Yatani must have heard the rumours that made everyone nervous: That the price of bread would go up.
He knew the people camping outside Bunge on Thursday, the few who spared a few moments away from their job-seeking jobs, needed assurances. He couldn't offer any.
The price of bread would go up, meaning Wanjiku would need more arms and legs to afford the hiking cost of her daily bread.
So waziri opted to play brikicho with wananchi. There was nothing in the briefcase that would make them genuinely smile, despite this year's being the fattest Budget.
And when he checked in at Bunge, he turned towards the public, briefly posing with the cashless briefcase before hurriedly turning away to meet the waheshimiwa.
Only then did he remove his mask, and only then did he smile.
Yatani had something for them – salaries and CDF money to spend on, among other less important things, buy loyalty.
He didn't appear threatened by MPs' promises to disrupt his Budget Speech, probably because he is used to threats from bigger people.
Governors have called him all sorts of names, accusing him of chasing new records in how late he can disburse county cash.
He made his speech, interrupted only by his dry throat, desperate for water as much as the public coffers were for the "billions" he flung around.
He kept his head lowered for most of his speech and seldom moved sideways as much as he did last year.
He was evidently relaxed in the company of the wahesh probably because they would perhaps help him shackle Wanjiku with more debt, condemning her and her future generations to the grim fate of being beggars for life.
How else would he fund a Sh3.6 trillion Budget with the country's meagre revenue?