Stalled 56-year-old MV Uhuru finally roars back to life (photos)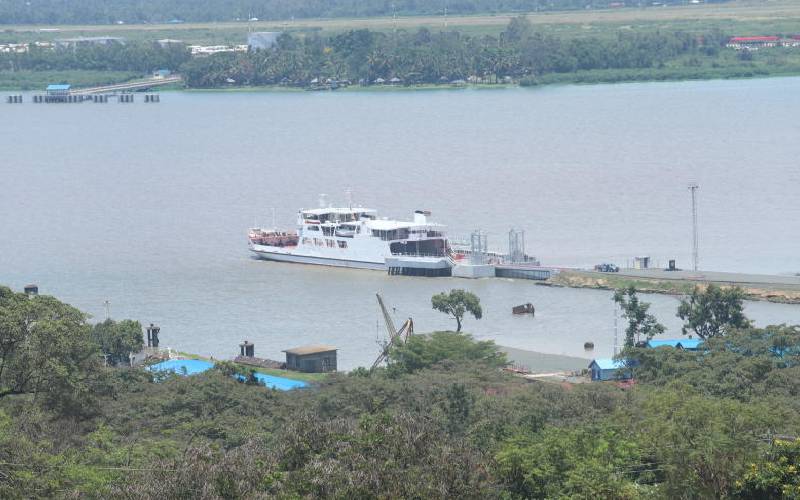 President Uhuru Kenyatta and his Burundi counterpart Evariste Ndayishimiye on Monday, May 31 commissioned the revamped MV Uhuru cargo ship in Kisumu City.
The two leaders in the company of ODM leader Raila Odinga witnessed as the once-grounded MV Uhuru loaded fuel cargo destined for Uganda after its revival in 2019.
Gradual repair on the vessel began in 2009, three years after it was withdrawn from the active water business.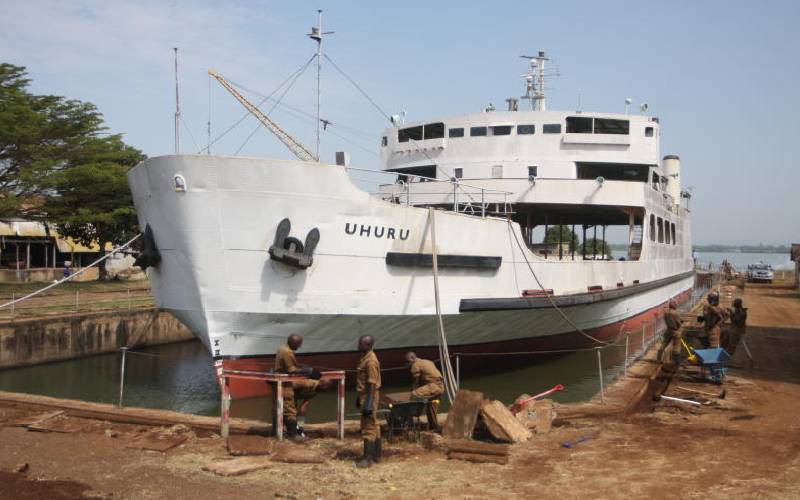 The repair work was extensively carried out in 2019 by Kenya Navy and Kenya railways engineers.
Before its grounding in 2007, the 56-year-old MV Uhuru, a Kenya Railways Corporation train ferry operated between Jinja, Mwanza, Musoma and Kisumu.
MV Uhuru and MV Umoja (Tanzania) were built in 1965 by Yarrow Shipbuilders in Scotstoun, Glasgow, Scotland and entered service in 1966.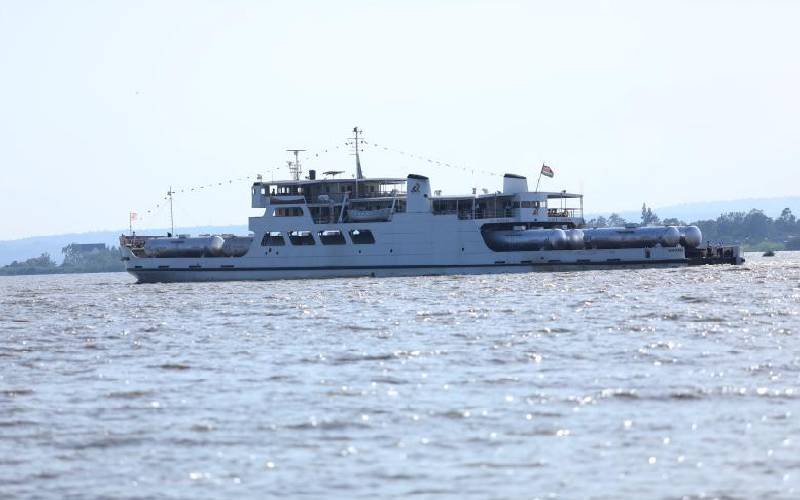 The vessels were owned and operated by the East African Railways and Harbours Corporation (EARH) until 1977 when EARH was divided between Kenya, Tanzania and Uganda.
MV Uhuru was transferred to the new Kenya Railways Corporation, Umoja was transferred to the new Tanzania Railways Corporation while MV Pamba went to Uganda.
At 91 metres, the vessel was one of the longest on any of the East African lakes then.
MV Uhuru is still one of the largest ferries for the transport of cargo on Lake Victoria.
It can transport 1180 tonnes of goods or 22 long rail wagons in four lanes.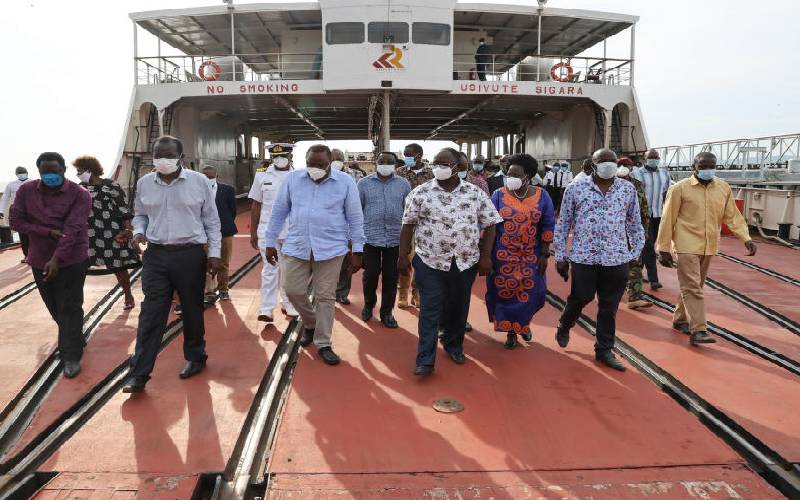 The government is keen on Kisumu because of its strategic location in promoting rail and water transport in East Africa.
Once completed, Kisumu Port will be an important link between Mombasa port and other ports in Tanzania and Uganda and in the Central and Northern Corridor.
The port once handled cargo ships - MV Umoja from Tanzania, Kenya's MV Uhuru and MV Pamba from Uganda among others before it went under