CJ Koome gazettes election of Justice Musinga as Appeal court president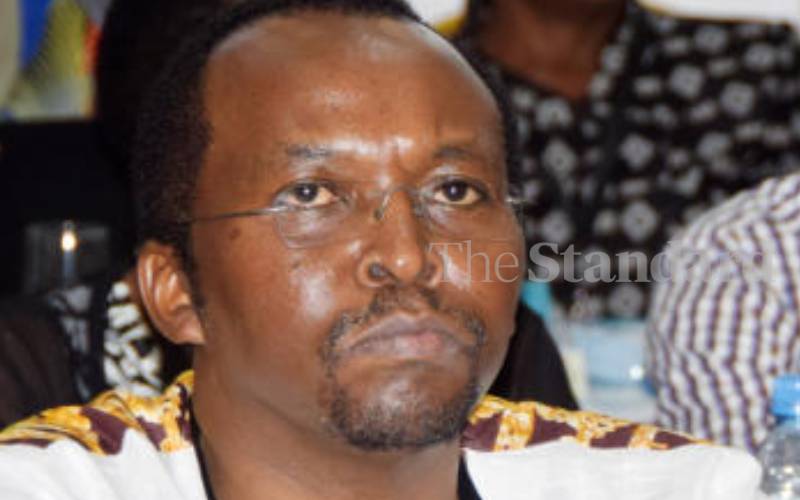 Chief Justice Martha Koome has today gazetted the election of Justice Daniel Musinga as the President of the Court of Appeal.
Justice Musinga will serve for a period of five years.
Justice Musinga was on May 26 elected CoA President — taking over from Justice William Ouko who was elevated to the Supreme Court — handing him the administrative duty to pick judges to hear appeals.
Since his admission to the bar in 1988, Justice Musinga cut himself as a distinguished legal practitioner before he was appointed as a High Court judge in 2003.
He is considered a progressive and no-nonsense judge who has risen through the ranks from the High Court to the Court of Appeal. The way he will constitute the bench to hear the BBI appeal will be a test of continuing his legacy.
Justice Musinga is currently the Judiciary Committee chairman on Elections (JCE) after he was appointed by retired Chief Justice David Maraga in January.
The JCE was launched in August 2015 as a standing committee to provide a sustainable mechanism to assist the Judiciary to continuously prepare for and discharge its mandate on election dispute resolutions.
Before joining the Judiciary in 2003, Justice Musinga was a member of the tribunal chaired by retiring Justice Aaron Ringera that investigated the conduct of suspended High Court judges during the 'radical surgery' to clean up the Judiciary.
His first posting after joining the bench was in Nakuru where he served until December 2007 before being transferred to Kisii and later Nairobi. He was appointed head of the Commercial and Admiralty Division at the High Court.
He won the Jurist of the Year award in 2011 in recognition of his landmark decisions and firm belief in the rule of law.
Download the BBI Judgement by all seven Judges - Civil Appeal No. E291 of 2021