Widow: Why I will never vote again in my life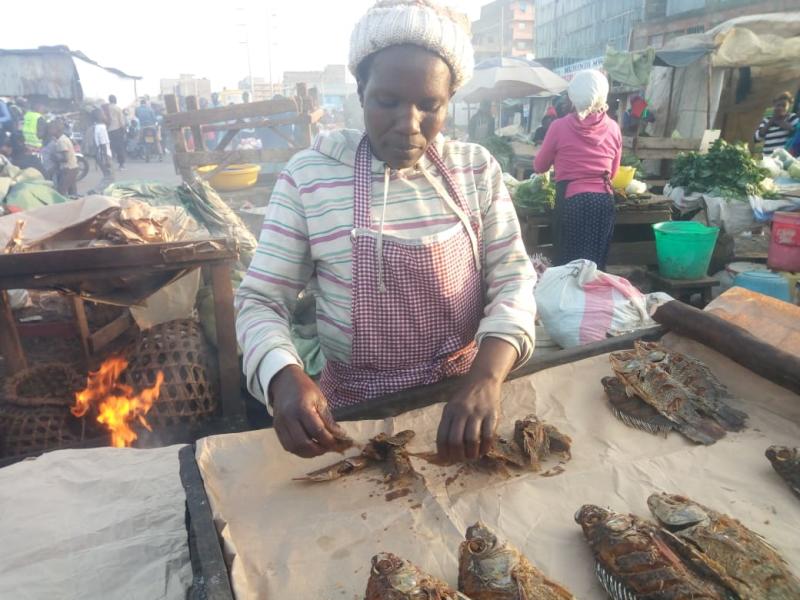 Jane Atieno says she dreads the August elections as it brings back memories of grief.
She has been hurting since 2008 when she lost her husband during the post-election violence.
For the last 14 years, Atieno has been struggling to raise three children after her soulmate Ochieng Okumu was killed.
She sells fried fish during evening hours at an open-air market outside Muhindi Mweusi supermarket in Imara Daima, Nairobi, and hunts for odd jobs during the day to supplement her earnings.
Furthermore, Atieno is also among thousands of slum dwellers who were evicted from Mukuru slums last month.
She was, however, given accommodation at a Legio Maria church in the area.
When The Standard met her at the church's parish in Diamond area, it is evident the pain of losing her husband still weighs her down.
"We had just lived together for slightly over seven years. Our first born was about six years and the other two were very young," Atieno recalls, holding back tears.
"It was January 3, 2008, that day he woke up as usual and left home telling me he was heading to town through Jogoo Road. I asked him if it was safe but he responded that he will not take long," she narrates.
"By 2pm, I tried calling him but he was offline. But before that, a friend had called to inform me that my husband was caught up in demonstrations and shot by police along Jogoo Road," she said.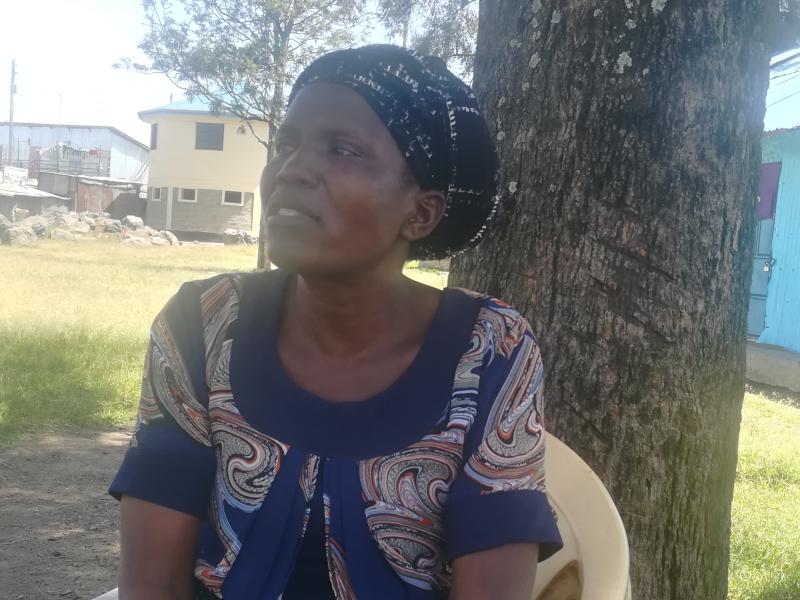 Atieno added the husband's friend informed her that he was in critical condition when emergency doctors found him.
"The following day, we proceeded to Kenyatta National Hospital where we were told all the men who were brought in did not survive, including my husband. It was a painful experience for me as we started burial arraignments," she explained.
That year, she says, her husband was running a small business and at the same time served at the Legio Maria Church.
Thirteen years on, Achieng says whenever anything related to elections is mentioned, it reawakens dark memories she went through.
"I cringe to even watch news. I fear the political season because it robbed me of my husband and I have had to live with the consequences of the season," she said.
"I have never voted in my life and I will never do it because that is what robbed me my husband and no one offered any helping hand afterwards," Atieno says, adding she never considered getting another partner and having kids.
"He was the love of my life. For the time we lived together, we never argued or disagreed in any way. He was a great man and teacher in church. No man can replace him," she said.
Achieng's first born cleared her secondary school in 2019 while the third born is in Form Two.
She said her second born daughter had a medical condition that forced her to stay at home for long but is now in Class Seven.
Father Jackson Khamusi Imbiakha, a priest at the church things will look up for the Atieno.
"I have known her since 2009, she is a dedicated and hardworking woman despite challenges that have hit her. She needs help, more so to rebuild her life, feed and educate the children," said Father Imbiakha.