30 women arrested at JKIA with Sh31 million worth of gold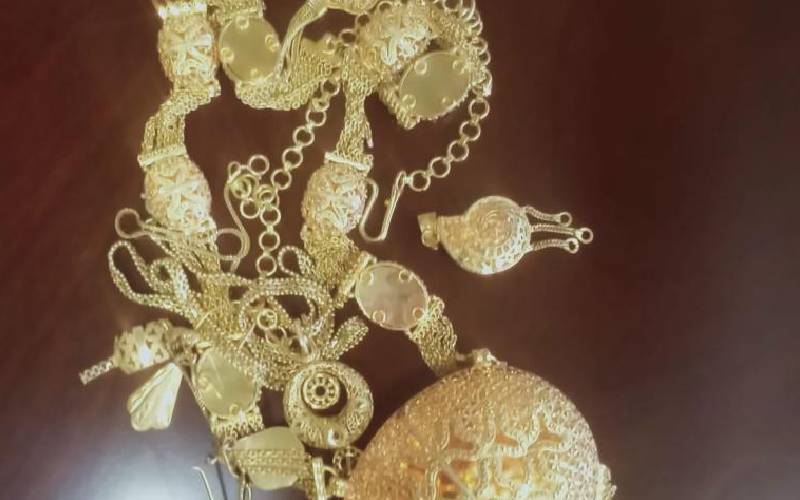 KRA officers in conjunction with a multi-agency team have impounded 4.8kg of gold that was being smuggled through JKIA.
According to a statement from the Kenya Revenue Authority, 30 women were arrested on Tuesday night with the undeclared gold jewelry at the Jomo Kenyatta International Airport.
KRA said its officers stationed at JKIA identified the women who were departing from Nairobi.
They were aboard Qatar Airways flight 1342 on transit to Doha, arriving in Mumbai, India, onboard QR flight 558 at 20:50 hours.
Customs officers searched the passengers and discovered approximately 4.8kg of undeclared gold and jewelry. The market value of the items is said to be around Sh31 million.
All passengers are encouraged to declare all cargo at the ports of entry and exit as required by law.
The travelers are linked to three other female travellers who were arrested with 1kg of smuggled gold upon entering Mumbai on August 19, 2021," read the statement.
According to the statement, all the women who were on board the flight were then asked to alight from the flight to allow investigations.
The jewelry, the authority said, has been deposited in a customs warehouse.