Lawyer barred from evicting, mother, sibling from Nairobi property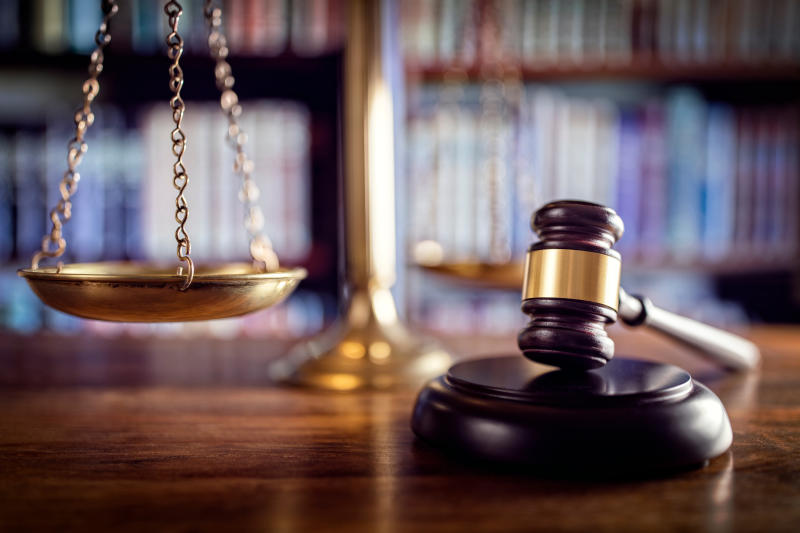 A lawyer has been barred from evicting her mother and sister from a prime property in Mountain View Estate, Nairobi.
Kikuyu Senior Resident Magistrate Geoffrey Onsarigo on September 24, 2021, barred Amelia Jeptoo Chesiyna from evicting her mother Christine Targok Chesiyna and sister Amanda Jeburet Chesiyna from the property estimated to be worth Sh30 million.
Amelia, in December 2020, sued her mother and sister, claiming ownership of the property. She accused the two of trespassing on the premises and evicting her tenant.
Jeptoo, daughter of former Deputy Commissioner for Lands Elisha Chebii Chesiyna, said she reported the matter to Kabete Police Station, but despite a warning by the police, her mother and sister were looking for a new tenant.
Jeptoo said she is the registered owner of the land, through a sale agreement dated January 26, 2005, thus entitled to exclusive occupation and possession.
"The defendants (Targok and Jeburet), between September 11 and September 23, 2020, trespassed into the premises interfering with my quiet enjoyment," said Jeptoo, adding that the duo, on the said dates, wrote an eviction notice to her tenant.
She said the actions of her mother and sister were unlawful and malicious, as they intended to dispossess her. She wanted the court to issue orders restraining her mother and sister from accessing the property.
Targok, under a certificate of urgency on May 24, 2021, filed a suit against her daughter, seeking to have her barred from misusing and wasting the property. She claims the property is her matrimonial home.
She claimed that her husband purchased the property around 2005, and they lived in it for more than a decade.
According to Targok, her estranged daughter took possession of the home after the demise of her father. She said the suit property is listed as part of the property of the late Chesiyna, and there is a pending succession suit in the High Court in Nakuru.
In her petition, she informed the court that her daughter had filed another suit at the court.
Targok sought, among other orders, that her daughter is barred from possessing the suit property.
The magistrate court in the September 24 order allowed Targok's application and issued the orders sought.
The court stopped Jeptoo from interfering with Targok and Jeburet enjoyment, possession and occupation of the suit property.
Chebii died on June 17, 2020, leaving behind a vast estate that is now the centre of a succession dispute.