Modern toilets, free sanitary pads help keep girls in school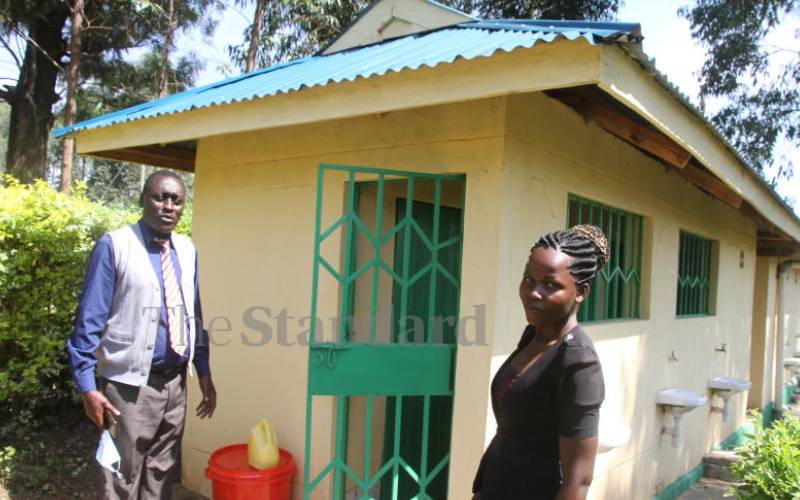 A few years ago before Matagaro Mixed Day Secondary School in Rongo, Migori County constructed modern toilets, many female students skipped school during their menses.
The girls, who would go missing for days, could not bear the embarrassment they went through in school. They would feign sickness and stay away for more than a week.
Lilian Akinyi, who is the head of department of guidance and counselling at the school, said the girls would shy away from performing certain curriculum activities, which affected their performance.
The Kiswahili and CRE teacher says that when the situation worsened, she approached the school's principal to intervene.
"Most of the girls would confide in me that they had soiled their dresses since they couldn't afford sanitary towels. It was really sad," Akinyi says.
Together with the principal, they decided to help the girls stay in school by promoting menstrual hygiene.
"We decided to buy pads and also distributing them with inner-wear since some of them couldn't afford," she explains.
She adds: "Being a mixed school, some would even come crying after boys made fun of them. They were hurt and couldn't concentrate in class."
Akinyi says to curb stigma, they started a programme to educate male students on menstruation.
"The programme really helped. The girls are more open, confident and comfortable. They can now go and freshen up and continue with their lessons," Akinyi says.
Phenny Amani, who is a Form Four student at the school, says before the administration came up with the initiative, accessing sanitary towels was a challenge, forcing them to miss school.
"Some of us coming from far had to go home and would not come back until our menses were over. It affected our studies," Amani says.
Sharon Adhiambo, a Form Four student says they used to feel ashamed when they stained their skirts since the boys would laugh at them.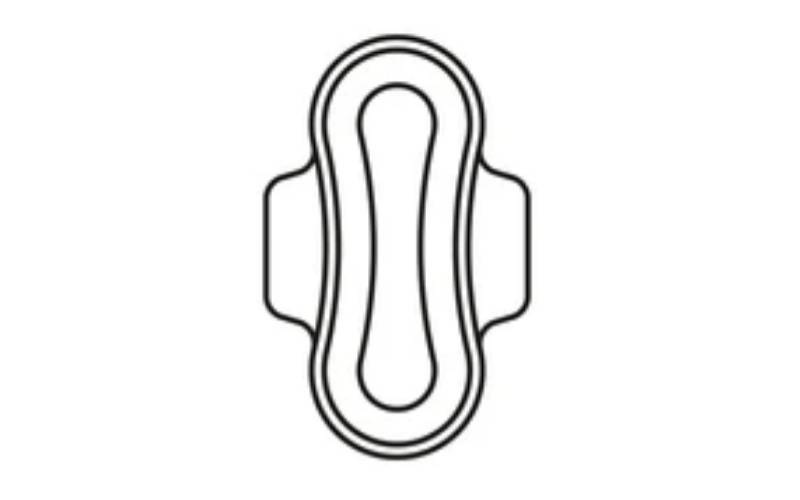 Some of the girls revealed since their parents couldn't afford to buy them pads, they would approach older men or boys, who would take advantage of their situation.
The school's principal, Abel Ongola notes that the girls' performance was worrying, which prompted them to act.
For proper hygiene, the school constructed four modern toilets at a cost of Sh1.1 million, a project that was completed in January, this year.
"Apart from the toilets which are equipped with sanitary pads, toilet papers and innerwear, the school has set aside two bathrooms with soap and water, where the girls can freshen up, before they can go resume to class," noted Ongola.
The school has reported a remarkable improvement in girls' performance.
In the first term this year, about 10 girls in Form Four were among the top 20 students compared to previous years, where only about five girls would be among the top 20.
"Since we started this programme, we have recorded great improvement among the girls. The initiative has helped in improving our performance and keeping the girls in school," Ongola says.
The initiative is funded by well-wishers and part of the school's staff.
Ongola added that the number of girls who sneaked from school during their menses has drastically reduced.
"In 2019, at least 42 girls would stay away from school. However, last year, we only recorded 24 cases," she added.
Odhiambo Otieno, who is the head of communication in the Mama Ida Odinga Trust, says there was a gap when it came to menstrual hygiene and encouraged other schools to adopt the same initiative.