Heavy traffic on Outering Road after night accident leaves oil spillage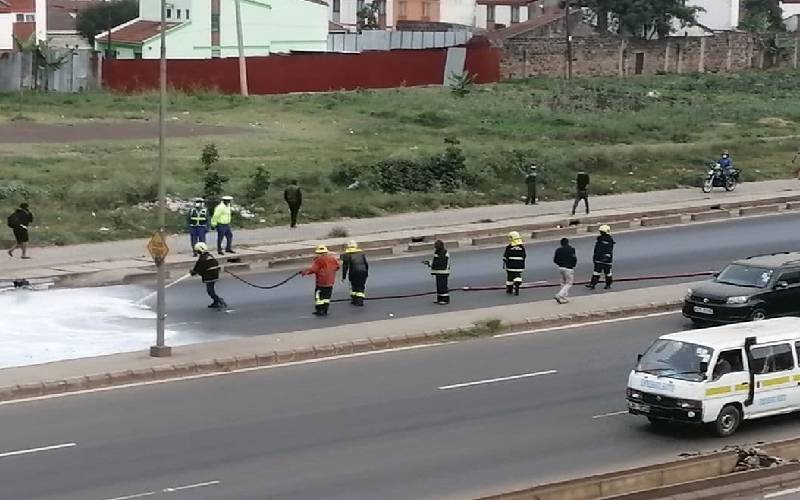 Police and Nairobi County fire department were on Friday, June 4 forced to wash a section of Outering Road following an oil and grease spillage as a result of a road accident.
The washing exercise led to heavy traffic along the road for the better part of Friday morning as motorists plying the route opted for alternatives.
The Thursday night accident near Mutindwa market led to oil and grease spillage on a larger stretch of the road between the market and Allsoaps.
Police and fire brigades moved into action after more crashes were witnessed on Friday morning because of the spillage.
"There is oil spilt on Outering road around Mtindwa towards Thika Road. three cars have overturned so far," Newton Mutuma, a motorist plying the route posted on Twitter.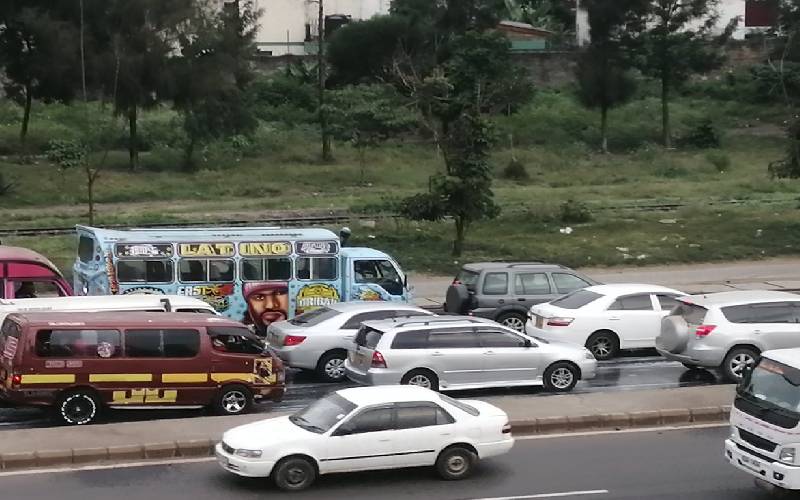 Traffic snarl-up started immediately after Mutindwa footbridge towards Kariobangi after three vehicles overturned on the affected section of the road.
Ma3Route, a mobile, web and SMS platform that helps users to share and access info about transport and current traffic conditions for their city, warned motorists using the road to be careful after a night accident led to the oil spillage.
"There's been a fuel spillage along Outering Road overnight for a long stretch. Crashes witnessed very tricky driving. Users beware. Police and fire department on the scene," it said.
According to Ma3Route, the traffic jam was because of the fire brigade and traffic police cleaning the section between Mutindwa and Allsoaps.
"Fire brigade spraying water on Outering road right at Mutindwa market has caused a traffic snarl-up for the people heading to Allsoaps," tweeted Ma3Route on Friday morning.
Car accidents caused by oil spills can be unpredictable in their nature and lead to disastrous consequences.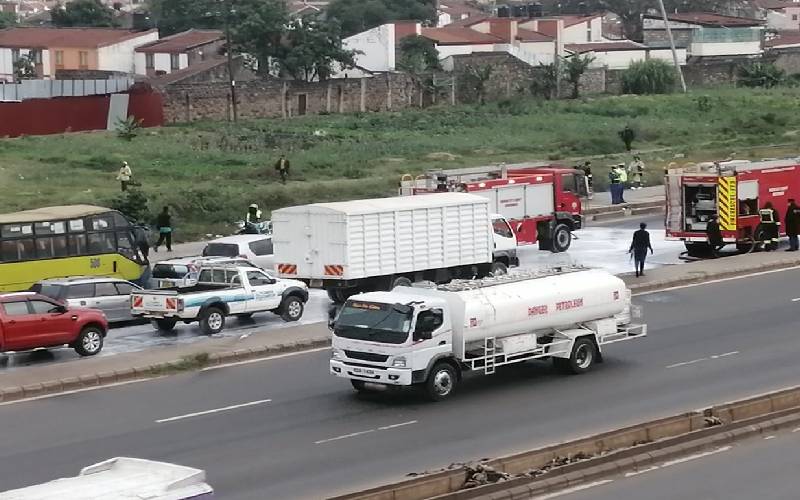 When spilt over a large area, an oil spill can cause motorists to lose control of their vehicles due to the slippery road, resulting in horrifying multi-vehicle collisions.
Oil is also a highly flammable substance, which increases the risk of explosions and burns when it spills out, especially when motor vehicles are involved.
In addition to sustaining burns in car crashes caused by oil spills, victims may be exposed to toxic substances that the oil contains.