Mater Hospital releases body after court order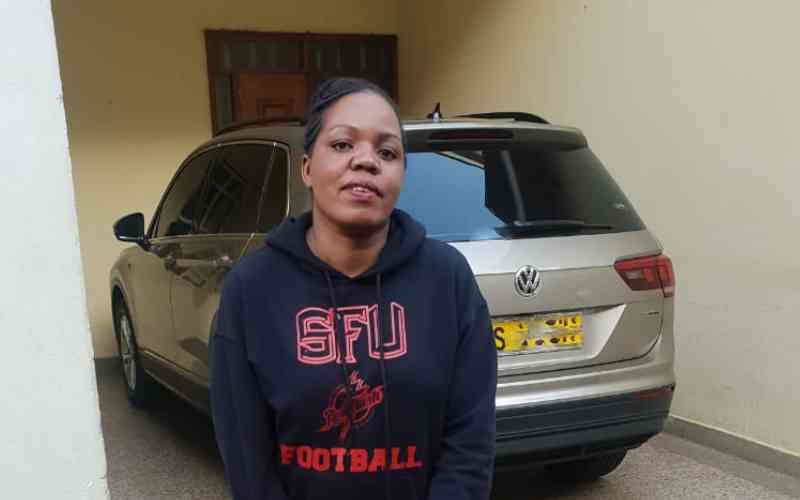 A family that has had a loved one's body held at the Mater Hospital for two months following a hefty bill has been finally granted their wish to hold a funeral.
The body of Priscillah Oendo was released to her husband, William Nyambuti, Thursday after the family moved to court. The body had been at Mater Hospital since January 8 when Oendo died of cardiac arrest. The hospital had refused to release the body over a Sh7 million bill.
At the time of going to court, the family had paid Sh1.4 million and raised another Sh2 million through several fundraising and online appeals. According to Oendo's husband, William Nyambuti, the Hospital had insisted on the Sh7 million bill being cleared before the body is released.
In a letter to the family, Mater Hospital Chief Executive Officer, Dr M. Ngui, stated, "As earlier advised in several meetings, the hospital has financial obligations with suppliers, pharmaceutical companies, and doctors. It is with this mind that the hospital is not able to grant your request…"
After the setback, the family tried engaging the hospital through various authorities, including the Ministry of Health (MOH), which wrote to the hospital requesting them to release the body but to no avail. Oendo's family, through their family lawyer Benjamin Bogonko, consequently moved to court under a certificate of urgency.
The court through Principal Magistrate P.O Muholi on Thursday ruled that the body should be released to the family forthwith pending the final determination of the case.
Muholi noted that the continued holding of the body is against government protocols that bodies should be buried within 72 hours after confirmation of death.
"The continued holding of the body will not allow the respondent to recover its fee and there are other viable and legal means that they can use to recover their fee… there is a special circumstance in this case that requires that the deceased's remains are interred immediately… there is no reason where the same should continue to be kept at the morgue incurring more fees," ruled Muholi.
Take a quick survey and help us improve our website!
Take a survey
According to Isaac Ondeyo, who is a relative to the deceased, the family managed to transfer the body to Umash Funeral Home on Thursday evening as the family hived a sigh of relief following months of pain; first about the grief, and the ensuing struggle in trying to grant the late Oendo a befitting send-off.