Activist wants DCJ Mwilu sworn-in first to act as CJ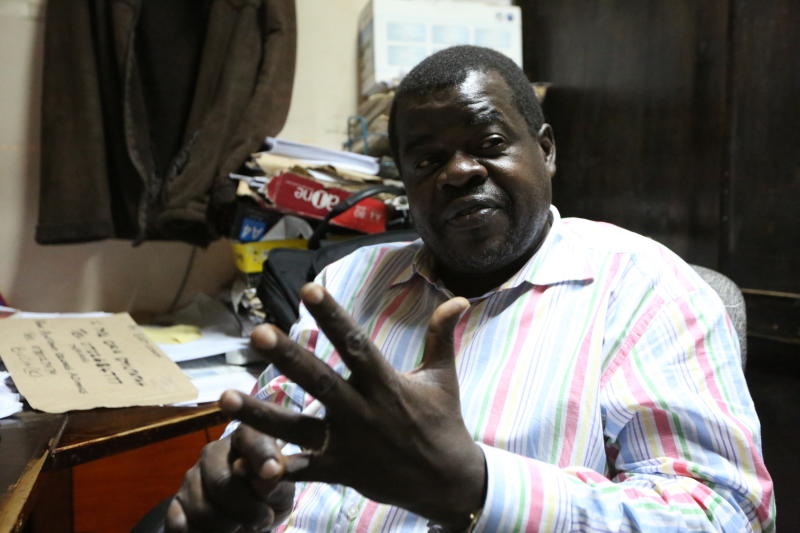 Activist Okiya Omtatah (pictured) has filed a petition to stop Deputy Chief Justice Philomena Mwilu from acting as Chief Justice.
Omtatah also wants the court to declare null and void all actions taken by Justice Mwilu in her capacity as acting CJ on grounds that she did not take an oath of office for the position.
"From January 13, when she assumed the position of acting CJ, Justice Mwilu has been violating the Constitution by performing the functions reserved for the Chief Justice without taking an oath of office as provided for in law," said Omtatah.
He argues that Article 74 of the Constitution provides that a State officer whether appointed to a position in acting capacity must take and subscribe to an oath of that office.
"The Chief Registrar of the Judiciary and the Attorney General are aware of this requirement but they too failed to advice the DCJ and have also failed to take any action to ensure compliance with Article 74 of the Constitution," swore Omtatah.
Should Omtatah's case succeed, all the official functions Mwilu has performed as acting CJ will be nullified.
Some of the duties she has performed since January 13 as acting CJ include swearing-in of Judicial Service Commissioner Everlyne Olwande, opening court stations and appointing High Court judges to hear constitutional petitions.
Omtatah submitted that the DCJ's continued performance of duties reserved for the CJ is setting bad precedence for the public.
He wants the court to compel Chief Registrar of the Judiciary Anne Amadi, the national executive and the Attorney General to ensure that Mwilu is sworn in before she continues acting as CJ.
"There are very important functions attached to the office of the CJ which should not be performed by a person who is not properly acting in that capacity as this will deny the public the services of that office," said Omtatah.
This comes less than a month after the DCJ was temporarily barred from office following a petition by Isaiah Mwongela challenging her integrity.
Lifted the orders
Mwongela wants Mwilu to step aside until two disciplinary cases filed against her at the Judicial Service Commission (JSC) by the Director of Public Prosecution and Director of Criminal Investigations are concluded.
Meru High Court Judge Patrick Otieno ordered Mwilu to step aside as DCJ, sitting as a Supreme Court Judge, member of the JSC or Judiciary ombudsperson pending determination of the suit.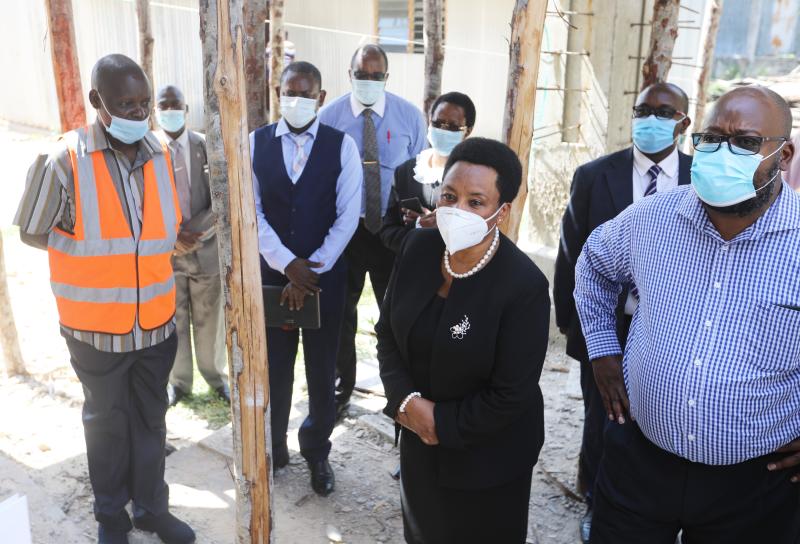 The judge however lifted the orders two days later following a counter-petition by Mwilu, and set a new hearing date for the case.
The DCJ, in her application, claimed that the petition was witch-hunt by her detractors given that the dispute on her integrity pending before the JSC was a subject of two other petitions being heard by a three-judge bench in Nairobi.