Ten senior police officers are admitted to hospital over Covid-19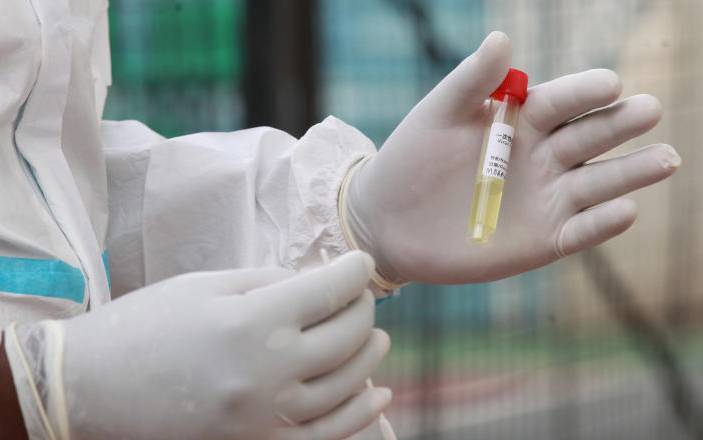 At least 10 senior police officers are receiving treatment at a city hospital for Covid-19-related complications.
The officers include a Directorate of Criminal Investigations boss from Machakos County and a junior colleague from Central.
Other officers in the hospital are a DCI boss from a police station in Mumias, a senior lecturer at a police training college in Nairobi and a police station commander based in Nairobi.
The Standard visited the hospital where the officers are admitted and established that nearly all of them could have contracted the virus at their work stations.
A DCI boss from Central who spoke on condition of anonymity said his driver fell ill after attending a security meeting outside their work station.
Two days later, the boss started experiencing symptoms of Covid-19 and was also admitted to the same hospital.
"I had difficulty breathing after returning from an assignment in Kiambu. Then my driver started complaining of the same. It was only after he was admitted in hospital and my chest pains persisted that I decided to seek treatment," said the senior officer.
The pair is out of danger even after doctors confirmed they had contracted the coronavirus.
News of the hospitalisation of the officers is causing jitters within police circles at a time when officers are supposed to enforce Covid-19 containment measures.
This turn of events comes only days after a parliamentary committee warned that police stations could become virus hotspots if containment measures are not taken.
The National Assembly Committee on Administration and National Security has revealed that police stations lack effective measures to handle the pandemic.
The Paul Koinange-led committee warned that police stations and their facilities remain a risk to officers and prisoners.
Inspection tour
Last week, the committee tabled a report in Parliament after an inspection tour of 18 police stations in Nairobi and Kajiado.
The committee advised the Interior Ministry to address shortfalls that have made the stations risky to police officers and members of the public seeking services.
Among issues, the committee wants to be addressed is social distancing.
The committee noted that some police stations were overcrowded, making it difficult for social distancing.
Five police stations in Nairobi were mentioned in the report as the most populous within the city.
They are Embakasi, which has 469 officers, Central Police Station with 400 officers, Lang'ata with 355 officers, Kasarani with 322 officers and Kamukunji which has 300 officers.
Koinange said the stations have insufficient facilities and rooms to ensure basic health guidelines such as social distancing are maintained.
The situation has been complicated by high number of people seeking services from the police stations.
"It was worrying to note that due to inadequacy in office space, social distancing is not possible. Officers are sharing offices way above optimal capacity," the committee said.
National Police Service Deputy Spokesman Charles Kosgey said police officers had been advised to observe health guidelines provided by the Ministry of Health.
Kosgey said police station commanders had also been directed to reduce congestion at the police stations.