Reprieve for Sonko as court extends orders barring debating of impeachment motion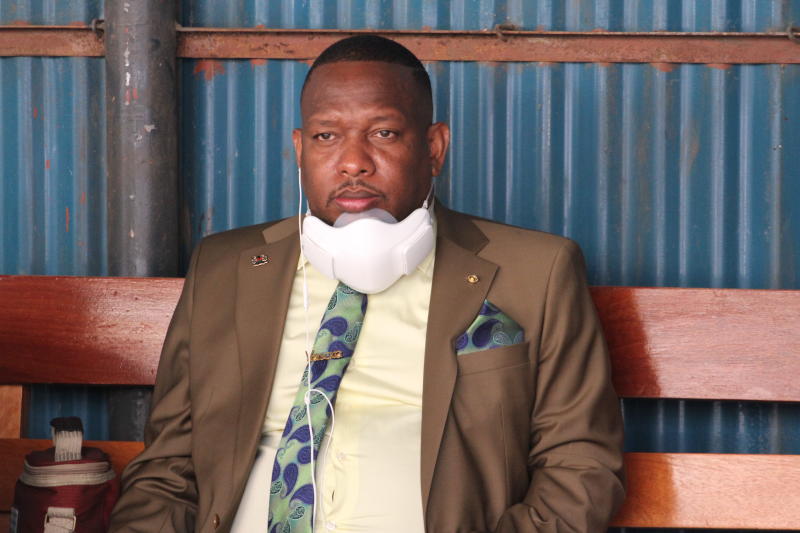 The Employment and Labour Relations Court has extended orders barring the Nairobi County Assembly from debating Governor Mike Sonko's impeachment motion.
Justice Byrum Omanga on Friday ruled that the orders shall remain in force until further directions of the court.
This is even as the judge overruled an application by former speaker Beatrice Elachi contesting orders issued by the court in March, stopping the hearing of Governor Sonko's impeachment.
The application by Elachi was questioning the jurisdiction of the court to hear the case.
Judge Omanga, however, ruled that the court cannot be forced out from investigating the legality and constitutionality of the process of impeachment of Sonko.
"By entertaining the case, this court is not supervising the workings of parliament or even the county assembly. It is not intruding in the political realms of things," he said, noting that it was in order for the court to "intervene where it is shown that the impeachment proceedings are going on in violation of the constitution."
"Disciplinary process is obviously a human resource function being undertaken within the relevant constitutional provisions and the court returns that the dispute is within its jurisdiction to decide disputes about employment and labour relations," he stated.
Elachi, in her petition, had asked the court to throw out the case pitting Governor Sonko and the Assembly on grounds of jurisdiction.
She also claimed that Sonko has not established an employer-employee relationship to invoke the jurisdiction of the court.
This is after an embattled Governor Mike Sonko turned to the courts in March, following a spirited fight by a section of MCAs to impeach him.
Led by Assembly Minority leader and Makongeni MCA Peter Imwatok, the ward legislators sought to oust the city boss listing 16 grounds for his removal. They included abuse of office and irregular procurement of services.
Sonko was also accused of unilaterally sacking of staff through social media without a fair hearing and failing to name a deputy governor despite an advisory by the Supreme Court.
President Uhuru Kenyatta, however, intervened by summoning all MCAs to State House and a few days later the courts issued an order barring the debate of his ouster motion pending the determination of the case.
According to the court documents seen by The Standard, Sonko accused the then speaker Beatrice Elachi and the Nairobi city county assembly of wanting to get rid of him for political expediency and to have his post filled in a manner opposing the law.
Consequently, the Employment and Labour Relations Court halted Sonko's impeachment motion saying that it should first comply with County Assembly Standing Orders 67 and 72.
Standing Order number 67 touches on the procedure for removal of a governor from office through impeachment while Standing Order number 72 talks of the rights of the person to be ousted.