Senate in fresh push to revive TJRC report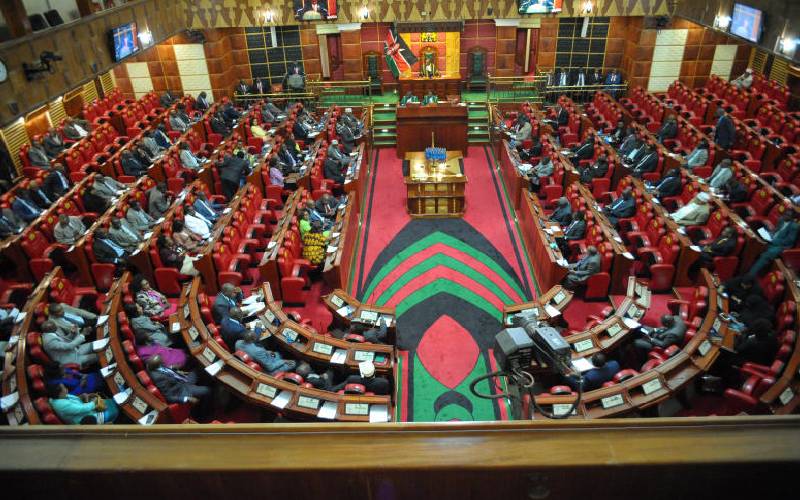 A Senate committee wants the National Assembly compelled to consider the report of the Truth, Justice and Reconciliation Commission (TJRC) to pave the way for the implementation of its recommendations.
The report has been gathering dust in the House for seven years. It was tabled in Parliament after investigations into human rights abuses following the 2007/2008 post-election violence that resulted in the deaths of 1,333 Kenyans.
Many cases of sexual and gender-based crimes and displacement of populations were also recorded. The report has remained on Parliament's shelves despite numerous calls to have it implemented.
In 2013, the National Assembly amended the Truth Justice and Reconciliation Act recommendation that called for immediate implementation of the report prepared by the team led by the late Bethuel Kiplagat, inserting a contentious clause that government agencies would only implement any recommendation once the report was considered by the assembly.
During his State of the Nation address in March 2015, President Kenyatta waded into the thorny issue, asking lawmakers to expedite the processing of the report. That gave fresh hope for establishment and operationalisation of a reparation programme.
However, the House has remained mum on the report, prompting the Senate Justice, Legal Affairs and Human Rights Committee to ask the Senate to pass a resolution asking the sister House to consider the report.
"While there have been public pronouncements by the President and the Attorney General in support of the implementation of the report, the National Assembly is yet to formally schedule the TJRC report for consideration by the House as required under Section 49 of the TJRC Act," said the committee chaired by Nyamira Senator Okong'o Omogeni.
The committee wants the National Treasury Cabinet Secretary Ukur Yatani directed to submit to Parliament, within 30 days, regulations under the Public Finance Management Act to anchor the Restorative Justice Fund through which rehabilitation, compensation, restitution and reparation of victims of human rights violations would be undertaken.