Two doctors lose bid to stop punishment over tooth extraction gone wrong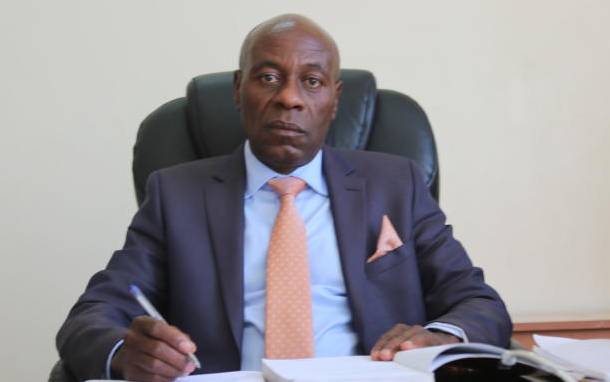 Two doctors who nearly killed a boy in a botched tooth extraction procedure have lost the fight to get their revoked medical practising licenses back.
High Court Judge John Mativo (pictured above) dismissed two separate cases filed by Dr Sunil Viniyak and Dr Geoffrey King'ang'a, saying they had not convinced him that the Kenya Medical Practitioners and Dentists Board had erred by recalling their licenses.
Justice Mativo ruled that although the doctors had claimed the board had no powers to discipline them or oversee the operations of a private hospital, the law stated the contrary.
The judge noted that Viniyak and King'ang' a owed a duty of care to the minor as a patient.
"Expectations of a patient are two-fold: doctors and hospitals are expected to provide medical treatment with all the knowledge and skill at their command, and, secondly, they will not do anything to harm the patient in any manner, either because of their negligence, carelessness, or reckless attitude of their staff. "He is expected to use his special knowledge and skill in the most appropriate manner, keeping in mind the interest of the patient who has entrusted his life to him," the judge said.
The board found the two doctors guilty of nine counts of misconduct and professional negligence.
Apart from suspending their licenses, the board ordered the two to enter into negotiations with the minor's father, Mr Michael Isaac Ombuor, on a compensation package within 90 days.
"The committee holds that the two doctors held a duty of care to the patient, which was breached. They should have considered the risks and all appropriate factors before making a decision that endangered the patient's life," said board chairman Andrew Wetende.
Ombuor, through his lawyer Cecil Miller, had sued the two doctors claiming their negligence almost cost the life of his son and forced him to spend a lot of money for further treatment in India.
In his complaint, Ombuor said he took his son on August 26, 2015 for a dental check-up at Smile Africa Dental Clinic in Westlands, which was run by Viniyak.
He was informed the boy would require several procedures that involved extraction of multiple teeth, clean-up and fitting of braces.