Maraga's push-back to Uhuru's Executive Order Executive Order No.1 of 2020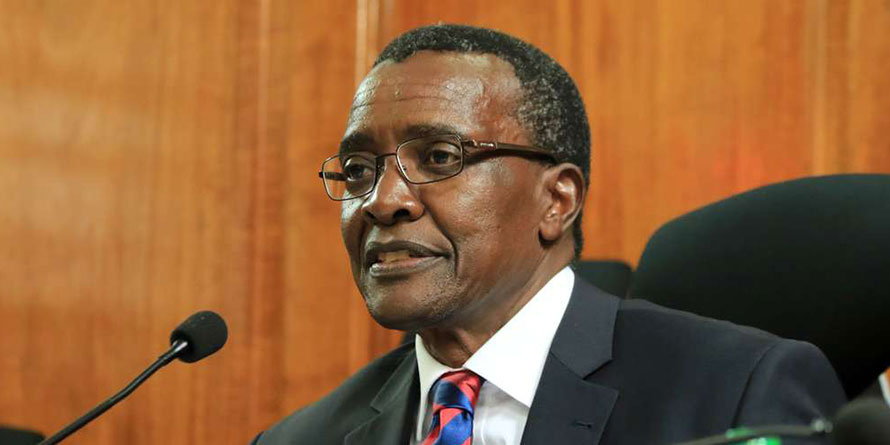 The Judiciary has expressed its concerns about the directives contained in Executive Order No.1 of 2020 that was issued on Wednesday by The Executive Office of The President.
The order, among other things, addresses itself to the Judiciary and Independent Commissions, which is the cause for worry by the Judiciary.
Chief Justice David Maraga (pictured), in a statement to the newsrooms, says the Constitution only authorises the President to "direct and coordinate the functions of ministries and government departments" and that the Judiciary does not fall in any of the categories as it is an independent arm of the government.
"The Judiciary and the Judicial Service Commission are established under Chapter 10 of the Constitution. The Order cannot restructure or assign functions to the other co-equal and co-substantial arms of government and independent commissions," he says.
Maraga maintains that the Constitution directly creates the JSC and assigns its functions and powers and therefore the Order only applies to the Executive arm of the Government.
"I want to believe that this was an inadvertent error and that the office of the President will promptly issue a correction," he added.
At the same time, Maraga urges the government to avoid publishing publications and orders that may cause confusion to the general public.
"This will serve to avoid confusion among members of the public as well as foster the constitutional letter and spirit of separation of powers. It will also avoid the unwitting undermining of the other independent arms of government and institutions," he says.
The Executive Order No. 1 of 2020 entitled "The Organization of Government" was issued by President Uhuru Kenyatta on May 11, 2020.
The Executive Order will supersede a prior one of 2018, which was issued by the Office of the President. It did not escape notice that Executive Order No. 1 of 2018 was issued by "The Presidency" hence the debate.
The 2018 Executive Order also named the officeholders and functions of The Presidency while the 2020 one presents the same under The Executive Office of The President. This could be a matter of semantics but, all the same, a debate is up in the air.