Tension as Kenyan fighter jets fly over Jubaland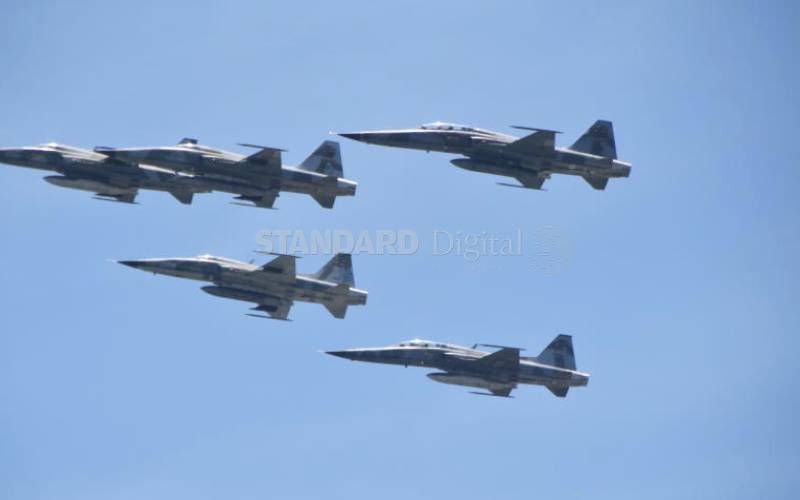 Kenya Air Force fighter jets patrolling the border with Somalia on Saturday flew over the airspace in Jubaland after clashes between rival forces spilled into Mandera Town.
The jets overflew Bula Hawo borderlands and south of the frontier before retreating. It came amid tension after troops from Somalia National Army and the Jubaland clashed.
Residents said the jets caused a scare. Kenyan troops have been in Somalia since 2011, when they crossed over in pursuit of terrorists blamed for attacks.
This came as the EU said the latest incidents on the Kenya-Somalia border and the recent build-up of tension in Gedo region had created instability and resulted in casualties and major displacement of civilians.
"This has had a severe humanitarian impact, notably on vulnerable women and children," a High Representative of the European Union statement said yesterday.
"The fighting in Galmudug at the end of February has also fuelled tension. Overall, these situations are extremely serious. Furthermore, they divert assets and attention away from military operations against al-Shabaab in Lower and Middle Shabelle and jeopardise hard won stability in Somalia," the statement said.
It added that the developments would hurt Somalia's relationship with its neighbours and partners and urged that urgent steps be taken to deescalate.