Joseph 'Jowie' Irungu granted Sh2 million cash bail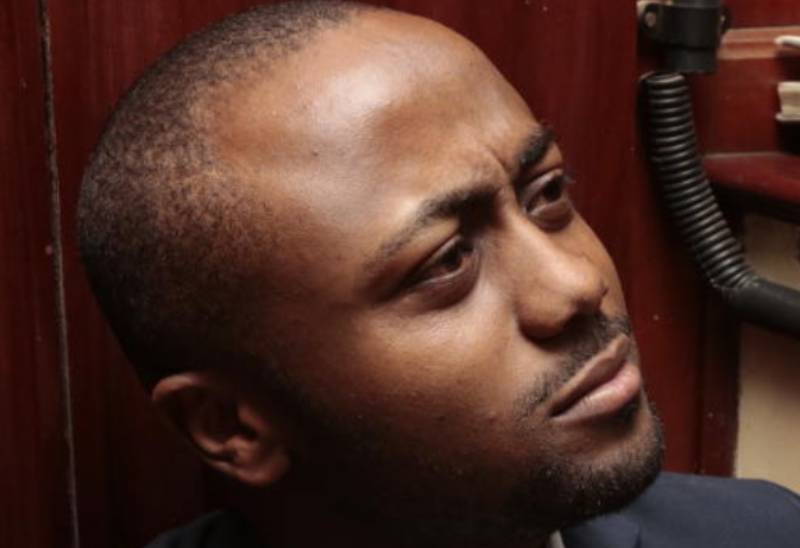 Joseph Irungu alias Jowie (above), the key suspect in the murder of businesswoman Monica Kimani has finally been granted a Sh2 million cash bail or an alternative Sh3 million bond.
Justice James Wakiaga on Thursday accepted Jowie's bail application after the prosecution failed to produce compelling reasons to continue detaining him.
Jowie has been ordered to report to his local chief once a month.
He was also asked to surrender his travel documents.
The strict bail terms further inhibit him from commenting on the case on social media or contact witnesses.
Jowie initially had unsuccessfully asked the court to release him on bail on various occasions.
In November last year, Justice Wakiaga pushed the ruling of his bail application to February 13, 2020, and Jowie had to spend his second Christmas in jail after
He had applied a fresh bail application a week earlier claiming he has been suffering at the Kamiti Maximum Prison where he had been remanded since September 2018.
Jowie asked the court to consider the time he had already been in custody.
He also argued that his co-accused Jacque Maribe was released on bail he was still in prison.
"My second accused (Jacque Maribe) was granted bail and she never absconded court. I deserve the same," he said.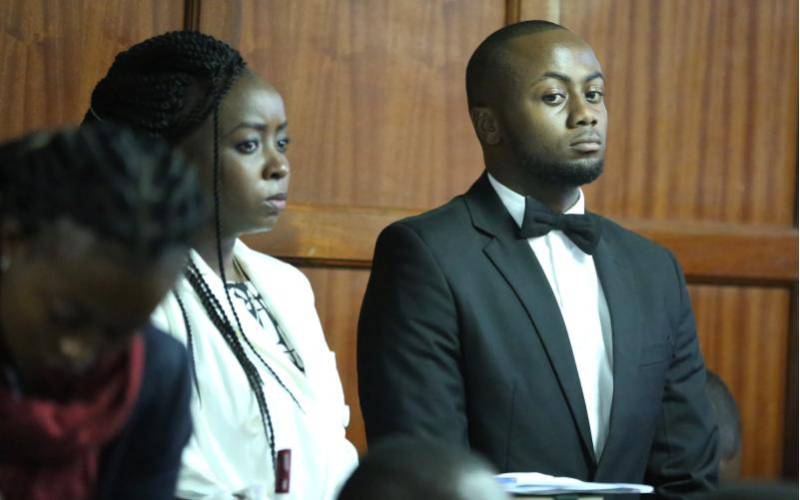 Jowie and Maribe denied killing 28-year-old Kimani on September 19, 2018.
They were charged on October 15 2018.
Maribe was released on bond but Jowie remained in custody on the grounds that he was a flight risk and was likely to intimidate witnesses.
Murder most foul
The murder-most-foul caught the public's attention with ex-TV journalist Jacque Maribe and her fiancé Jowie as the main suspects.
According to police reports, Kimani was found dead in a bathtub with her neck slit ear to ear at her Lamuria Gardens Apartment in Kilimani, Off Dennis Pritt Road, Nairobi, on September 20.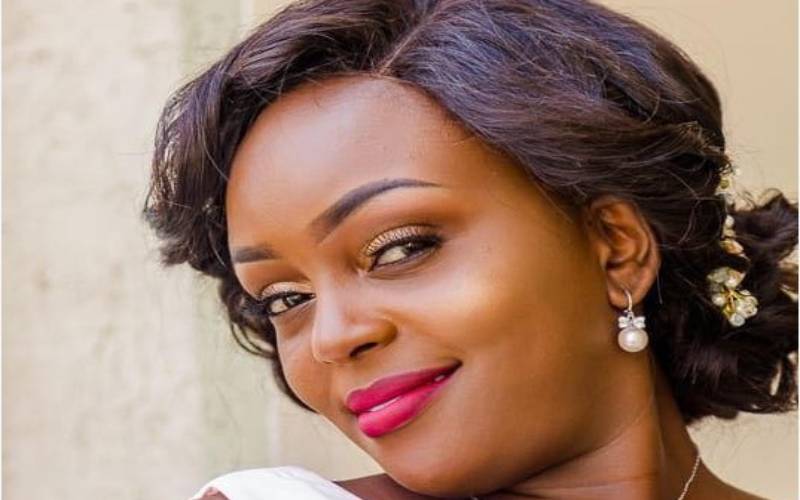 The body was found by her brother George Kimani when he visited Monica's apartment to ascertain her safety having failed to reach her on a mobile phone the whole night.
Before Monica's death
Kimani had arrived from South Sudan on September 19, police report indicates that she was dropped by a taxi at 7.30pm.
She then left to collect a delivery at the gate after which a neighbour, Owen came at her house to deliver a South Sudanese car number plate she had given him earlier and requested it be insulated.
Another neighbour, a Lebanese, having realised that Ms Kimani was at home, joined the two neighbours at the apartment.
The three neighbours were thereafter joined with a fourth visitor, a man dressed in a pair of jeans, a grey hoodie, a cap and a white robe, popularly known as a kanzu.
The man, who was later identified by police as Joseph 'Jowie' Irungu went straight to the kitchen and returned with a glass of wine. At the gate, he registered himself as Dominic Kamau.
The neighbours left Ms Kimani in the company of Jowie.
Jowie, as police reports indicate, left the apartment, driving a Silver Toyota Allion, KCA 031E. Later, street cameras captured him in the car with an unidentified man.
Jowie's name came up during investigations after one of those who had recorded statements told police they knew him as Joe and Ms Maribe's boyfriend.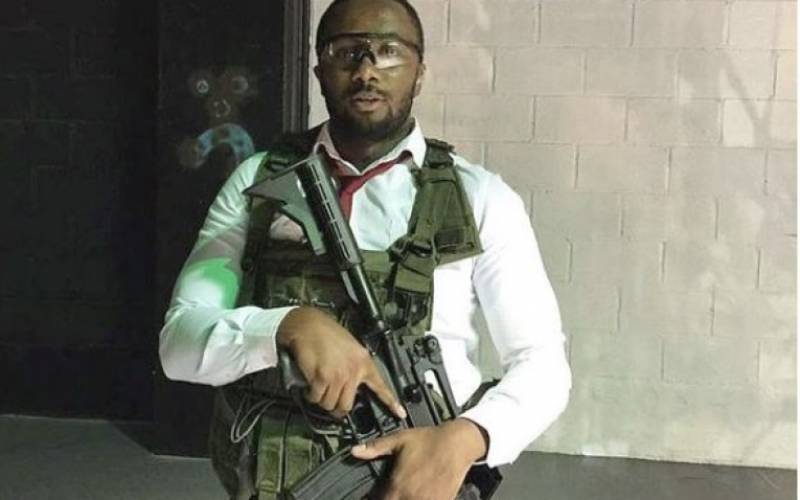 He had worked in Dubai as a security officer for a private firm. He schooled with Monica at the Kenya Polytechnic, now the Technical University of Kenya in Nairobi.
Another suspect Brian Kassaine was also arrested in connection with a gun Jowie allegedly used to shoot himself. Brian Kassaine is Maribe's neighbour.
The couple was said to have got into an argument at Maribe's Royal Park Apartment house number 626 on September 21, where Irungu is suspected to have grabbed a pistol and shot himself on the right side of the chest. The bullet exited from the back and hit the wall, leaving a hole.
Kassaine was later freed and is now a prosecution witness.
He is said to have assisted police to reconstruct the events of the night Monica was killed. He also helped police resolve the puzzle of how vital evidence was allegedly destroyed by the principal suspects in the murder.
Police had also recovered a partially burnt white robe, T-shirt, cap and other clothing in her compound.
(Additional reporting by Mercy Asamba)