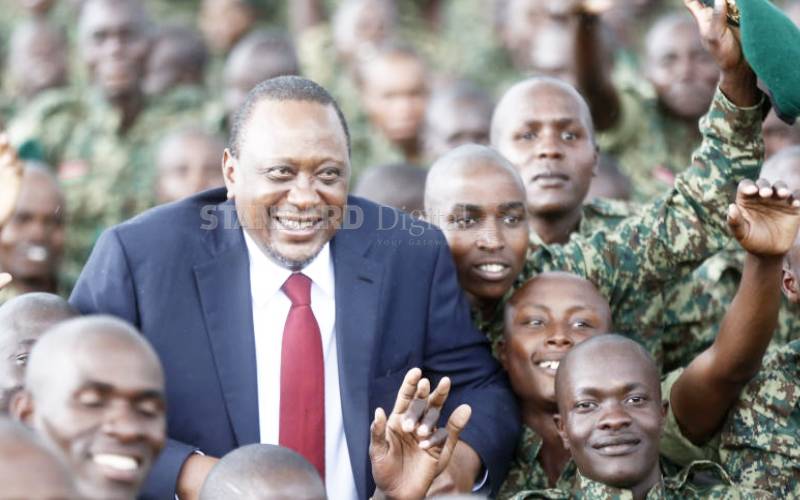 At least 10 heads of State and governments will this morning begin a two-day conference of the 9th African, Caribbean and Pacific (ACP).
Among those expected to attend are heads of State of the 79 ACP, the non-ACP heads of State, government ministers from the member States, European Union (EU), United Nations (UN), International Organisations, private sector, corporate executives and philanthropists.
President Uhuru Kenyatta is expected to open the conference themed A Transformed ACP: Committed to Multilateralism, at Kenyatta International Convention Centre (KICC).
Uhuru will take charge of the leadership of ACP thus the host country takes over the presidency for three years.
The heads of State and governments summit follows ministerial sessions from the ACP member states which started from December 6 and ended yesterday at the same venue.
Dr Patrick Gomes, ACP Secretary General, underscored the crucial importance of the summit, terming it a decisive opportunity to secure the ACP leadership's endorsement, in principle, of the post-Cotonou Agreement, with a view of signing the document early next year.
"We look forward to exploring how we can advance the commitment to multi-lateralism by the ACP heads of State and governments to achieve the UN 2030 Agenda, and so meet current and future needs of citizens across Africa, the Caribbean and Pacific regions," said Gomes ahead of today's summit.
The Cotonou Agreement is a treaty between the then 15 members of European Union and the ACP in June 2000 in Cotonou, Benin's largest city, by 78 ACP countries except Cuba.
The ACP group is preparing to finalise the post-Cotonou negotiations as well as revision of its Constitutive Act, the Georgetown Agreement of 1975.