Ezekiel Mutua cautions against viewership of content over the holiday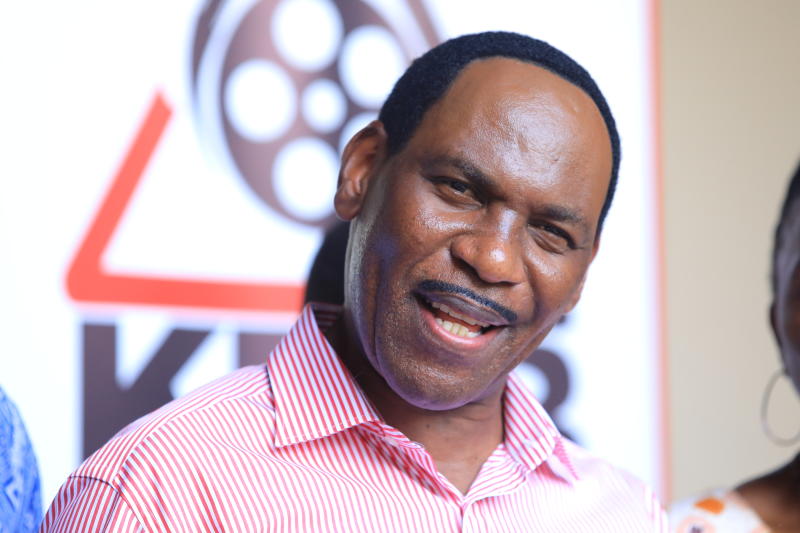 The Kenya Film Classification Board Chief Executive Officer Dr Ezekiel Mutua (pictured) has called for parents not to expose their children to dirty content over the school holidays.
Dr Mutua cautioned parents to be vigilant and provide a safe environment for their children because it is during the holidays when they get involved in malicious activities that are not productive.
"Parents should take charge and watch their children's activities especially what they watch on the screens and mobile phones. We should provide a safe place for them so that they do not end up in trouble," said Mutua.
He said, it is during this season where youth engage in drug and alcohol abuse, early teenage pregnancies and all manner of mischievous acts that waste their time.
He spoke at the KFCB offices on Tuesday, where he also announced the Nairobi Region Clean Content Ambassador Mr Tobias Mulwa who was nominated by the board to push and promote Kenya's culture and moral values through film.
"Mr Mulwa has been selected on his proven track record of quality production, exhibition and distribution of content as well as the scope and reach of his music," said Mutua.
According to the board, the artist has been using his music as a tool for promoting culture and inspiration as well as the substance of the content and his depth and command of the language of delivery of his message.
The board has also in the past one year campaigned for clean content in the industry with a mantra dubbed 'clean is cool' that's seeks to sensitize the public on the need to create mature and clean messages in music and performances.
"This initiative seeks to support the young people who can turn their creative minds into something positive and inspire others in creating clean content," said the CEO.