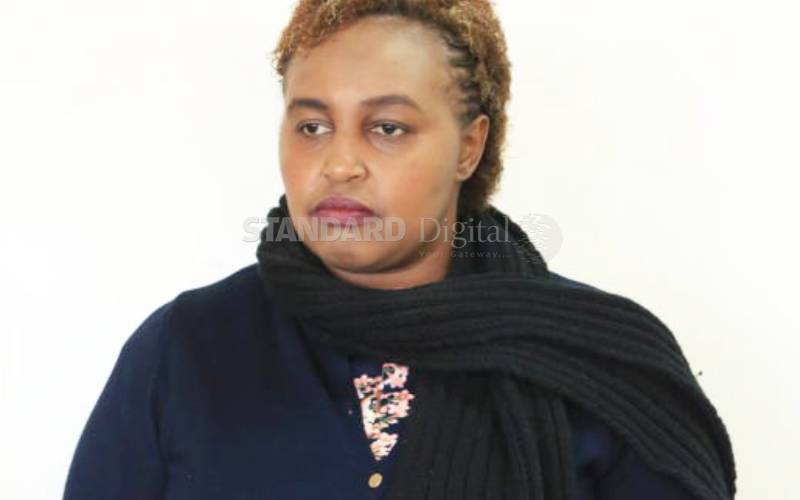 Former Chief of Staff at Deputy President William Ruto's office Marianne Kitany yesterday appeared in court, for the hearing of her divorce against Senator Mithika Linturi, with an armed bodyguard. Senator Mithika Linturi's lawyers drew the court's attention to the presence of the armed bodyguard. "Your honour, the petitioner is sitting close to an armed man and it makes us feel uncomfortable," said lawyer Muthomi Thiankolu, one of the lawyers representing Linturi. Through her lawyer, Danstan Omari, Kitany told the court that she needed more security because her life was in danger.
SEE ALSO: UoN comes top among East African varsities
"My client has her own security arrangements and we request the court to have her bodyguard allowed to be with her during the proceedings," said Omari. "Let my client be protected," said Omari. But Linturi's lawyer requested Chief Magistrate Peter Gesora to order that Kitany's bodyguard surrender his firearm to the court, saying it could be returned after the proceedings. Mr Gesora ruled that there were enough security officers manning the courtrooms and ordered the bodyguard to surrender his firearm to the court's security department. The parties had appeared before the court for the re-examination of Jackson Micheni, the priest who had testified that he presided over a Christian marriage between Linturi and his wife, Mercy Kaimenyi on April 8, 2000 at Tigania Parish.
SEE ALSO: Ken Ouko, may have closed his eyes, but his act lingers on
During cross examination, Omari asked the priest whether he was aware that at the time he presided over the marriage, Linturi was married to another woman named Susan Gacheri and that they had two daughters. The priest said he was not aware. The court heard that, Linturi in an application letter at the University of Nairobi, had indicated that he was separated. The priest said he was not aware of the separation. A photo of Kitany and Linturi at Sopa Lodge was then shown to Micheni who confirmed their identities.
SEE ALSO: Three varsity employees die of Covid-19
"In this photo, Linturi and Kitany are not reading the Bible but they are good lovers," said Omari. The hearing continues.