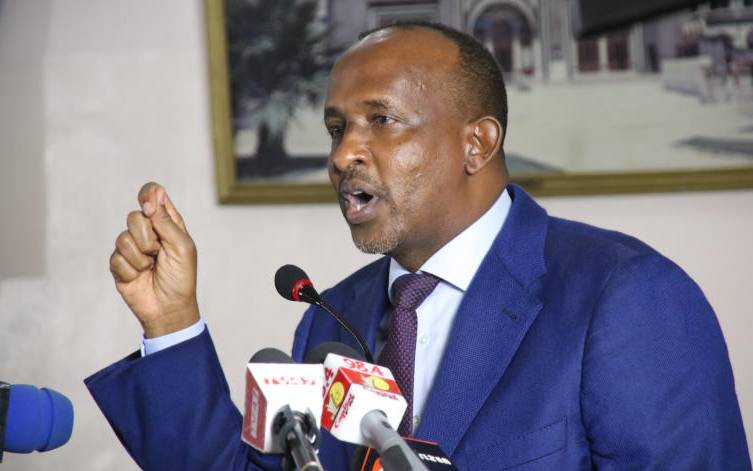 The National Assembly Majority Leader Aden Duale has said Somalia holds a great promise for its people but only if the country's political leaders work together.
Duale urged the regional leaders and the Somali federal government led by President Mohamed Abdullahi 'Farmajo' to aim at reconciling and putting the interest of the Somalia people first.
Speaking over the weekend when he led a team of Kenyan legislators to Jubaland to witness the inauguration of Ahmed Madobe for a second term in office; Mr Duale the federal government would gain more if it embarked on peace-building with Jubaland administration.
He also called on Jubaland politicians to forge unity of purpose.
Read More
"I call on you to now close ranks and work together in improving the livelihoods of the people. The eyes of the people of this regional state are on all of you to work together to deliver their dream for a better tomorrow," he said.
He added: "We support the quest for close ties between the federal government and the federal states as prescribed by law as this would guarantee a coordinated and responsive governance system in the interest of the entire nation."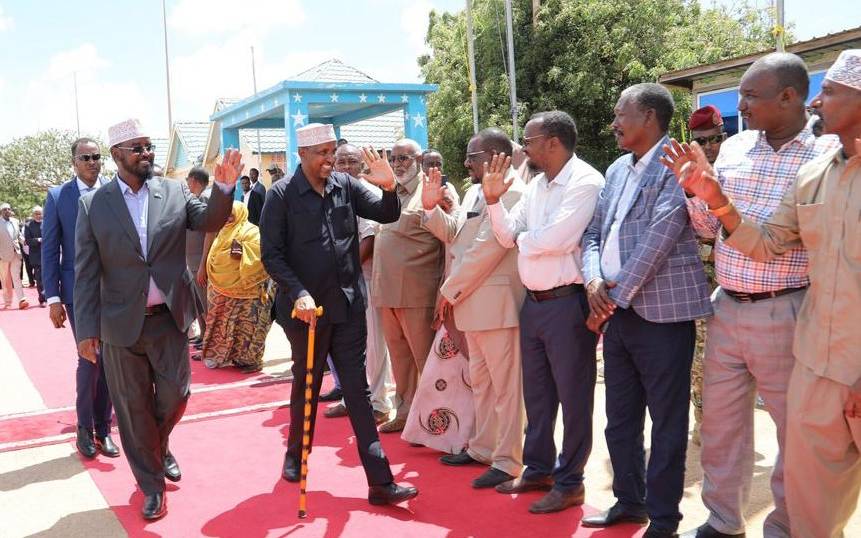 At the same time, the Garissa Township MP said the Jubilee administration would not relent in its efforts to support Somalia in the wake of terror threats.
"There's a need to continue working together with Madobe's administration and the federal government to forge a formidable front against terrorism," he noted.
While reiterating the need for enhanced ties, the Duale said Kenya and Jubaland have a special relationship of being neighbours sharing 800kms of the borderline. He said Kenya remains committed to regional stability.
"Kenya aspires to support the dreams of the Somali people in efforts to entrench a vibrant democratic system which abides by a rules-based ethos to enable it to navigate the choppy waters of international relations," Duale said.
Duale, who was accompanied by Senator Haji and other legislators, said Kenya had heavily invested in the security and stability of Somalia and was not about to look back.
"I wish to reassure the entire people of Somalia that Kenya will remain a faithful friend and partner not only on issues of security but also on social-economic development," he said.
Madobe won a contested election in August, with his challengers and Farmajo accusing him of interfering with the polls. The federal government claimed Kenya had helped impose Madobe as the Jubaland president. On Saturday, however, Madobe promised to reach out to Farmajo and his administration.
In recent months, all eyes have been on Somalia and Kenya following a protracted maritime dispute between them currently before the International Court of Justice. While Kenya prefers dialogue, Somalia's federal government wants the matter concluded before The Hague-based international court.