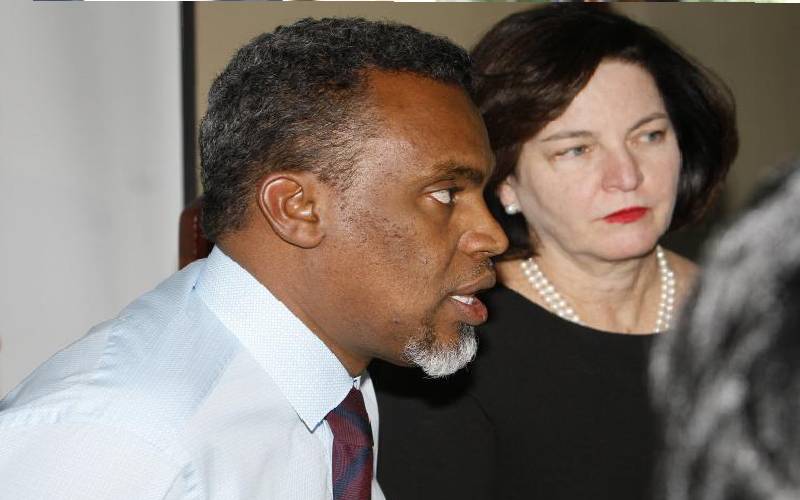 Director of Public Prosecution (DPP) Noordin Haji has appealed a decision to expunge crucial evidence in a Sh237 million graft case against former Nairobi Governor Evans Kidero.
Last week, Anti-Corruption Court Chief Magistrate Douglas Ogoti threw out a statement retrieved from Co-operative Bank that the prosecution said showed how funds were transferred from Nairobi City County accounts.
"The magistrate made a mistake by barring the prosecution from referring to the document and expunging it from records without any justifiable cause. The order, if not revised, will have far-reaching and adverse effects on the criminal case," said state prosecutor Joseph Riungu.
The prosecution was stopped from tabling the statement after the magistrate ruled that it was illegally produced without seeking the court's permission.
Mr Ogoti said the statement had not been supplied to lawyers representing Kidero and his co-accused. He noted that adopting the document would be prejudicial to the accused persons.
Read More
The bank statement was tabled by a witness and showed how money allegedly moved from the county government to the bank and later to Ngurumani Traders and Lodwar Wholesalers.
But Riungu submitted that the magistrate made a mistake by barring the prosecution from referring to the document at the first stages of the trial. The bank statement, he said, was only marked for identification for reference by subsequent witnesses.
"He erred by making an order that seeks to bar the prosecution from disclosing the bank statement to all accused persons yet it was obtained in the course of investigations and formed part of exhibits the DPP relied on to approve the charges," said Mr Riungu.
He also defended the process used to acquire the evidence, stating that investigators got a court orders allowing them to extract the bank statements in April 2016.