Jeremiah Kiereni's role in the Kenyatta succession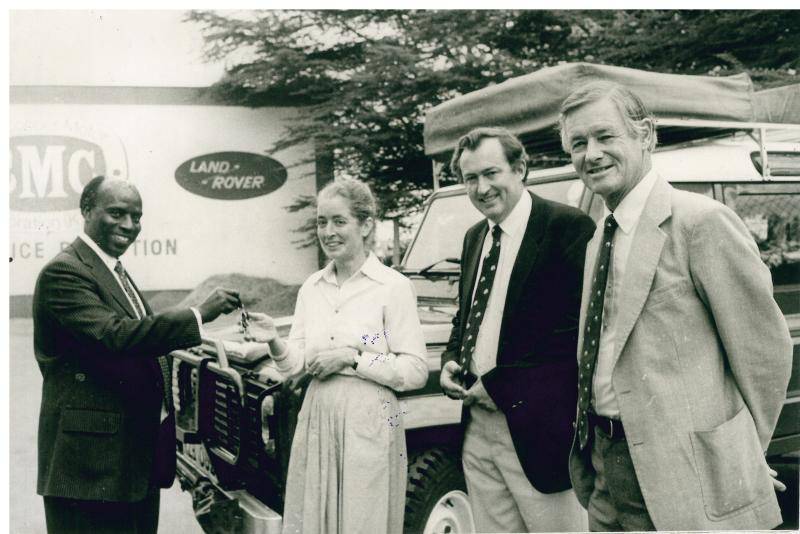 Jeremiah Gitau Kiereini, whose family says would be cremated in a private ceremony this Thursday, was at the centre of turning points in Kenya's history in the 15 of the 30 years he served in the government of Mzee Jomo Kenyatta.
The first was the planned military coup against President Uhuru's father in 1971 when Major General Joseph Ndolo and then Chief Justice Kitili Mwendwa were implicated as accomplices.
The coup could have succeeded had a drunk officer in Britain not botched the plans by talking too much.
Kenyatta forgave Mwendwa and Ndolo but relieved them of their duties.
At the time, Kiereini had then just been appointed the Permanent Secretary in the Ministry of Defense "and it was a very trying time for me as I tried to diffuse the situation" he later recalled as he also helped in modernising the military.
But by mid-1970s Kenyatta's health was failing and Kiereini found himself among a retinue of nabobs in government recreating the future of Kenya without Jomo.
Rival groups
There were two groups planning the same thing in hotels: The Red Bull group was led by Attorney General Charles Njonjo and met at the Red Bull restaurant, Mama Ngina Street.
Then there was Stanley Githunguri's Pizza Garden group which met at Pizza Garden in Westlands
Stanley Githunguri, later MP for Kiambaa Constituency, was a banker turned hotelier.
The Red Bull group comprised Njonjo's henchmen: Spymaster James Kanyotu, politician GG Kariuki, State Counsel Sharad Rao, Deputy public prosecutor James Karugu, later Attorney General, GSU Commandant Ben Gethi, CID Boss Ignatius Nderi, Home Affairs Minister Stanley Oloititip, Health Minister James Osogo, Treasury Undersecretary John Michuki, later a politician, Habel Nyamu and Kiereini, Permanent Secretary in the Ministry of Defense, a post he got after Njoroge King'ang'i resigned.
Njonjo did not like King'ang'i much.
The Red Bull group "discussed anything; including rumours and whispers of concern to Njonjo," notes Duncan Ndegwa in his bio, Walking in Kenyatta's Struggles: My Story.
"Anyone seeking favour from high places in government would send someone connected to Njonjo's power lunch," he writes.
Defense Minister James Gichuru (whom Kiereini admired besides Mboya and Kenyatta as politicians) would be occasionally invited but the favour was gradually dropped.
Red Bull group
Gichuru would swill one too many at Karai Bar and disclose the goings on of the Red Bull group- which was planning the smooth ascent to the presidency when Kenyatta died, besides his funeral arrangements.
"In collaboration with [Bruce] Mackenzie, Kiereini and the Chief Secretary," Ndegwa writes "a transitional committee to cater for the eventuality-as well as after-Mzees demise began work a year before Kenyatta's death. The committee was to take care of funeral arrangements, and, at the same time, who and how to confront the prospect of insurgency."
The Pizza Garden group comprised Kenyatta's physician Dr Njoroge Mungai, businessman Njenga Karume, businessman Harun Muturi Njee, JM Kariuki's brother-in-law and Stanley Githunguri who informally advised Kenyatta.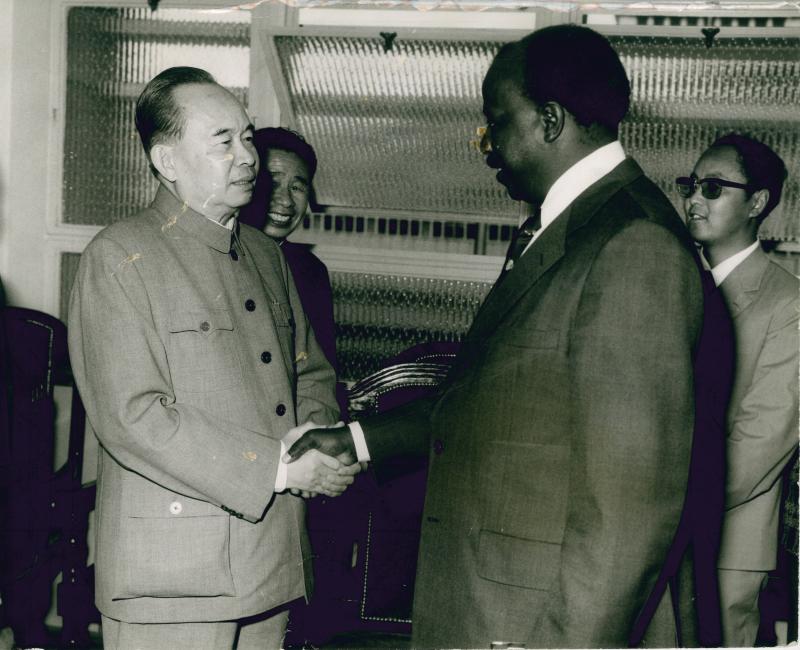 Although the Pizza Garden group was powerful, influencing government policy and appointments, it was Njonjo's Red Bull charges with Kanyotu as a lead strategist that carried the day after Kenyatta's death.
Ndegwa contends that when Kenyatta died, Vice President Daniel arap Moi was sworn the following afternoon, August 23, 1978. The Head of Civil Service was Geffrey Kariithi. His swearing-in papers cited Moi as acting president as per the Constitution.
Ndegwa notes that Njonjo "deleted the word "acting" before the word "President" and substituted this to read as just "president" which was not the precise prescription in the constitution, destroying in one stroke the moral, political and jurisprudential assumptions and underpinnings governing a Presidential transition and leadership choice in Kenya…it was criminal, a usurpation of the powers entrusted in him."
Matter of principle
Kiereini told the Sunday Nation 10 years ago that he stood by the Constitution "as a matter of principle."
"I was privy to very sensitive information," he recalled at the time, "I thought if we were not careful, those for constitutional changes might have brought this country into political turmoil."
After the abortive coup of 1982, Kiereini directed all Ministers and other mandarins in government to "see the President only by appointment."
Jeremiah Gitau Kiereini never joined politics after his retirement. "It is a dirty game" as Njonjo once described it. "Politics spoils one's name." He joined big business until his death on Tuesday.