Uhuru leaves for China to secure Sh368bn loan for SGR extension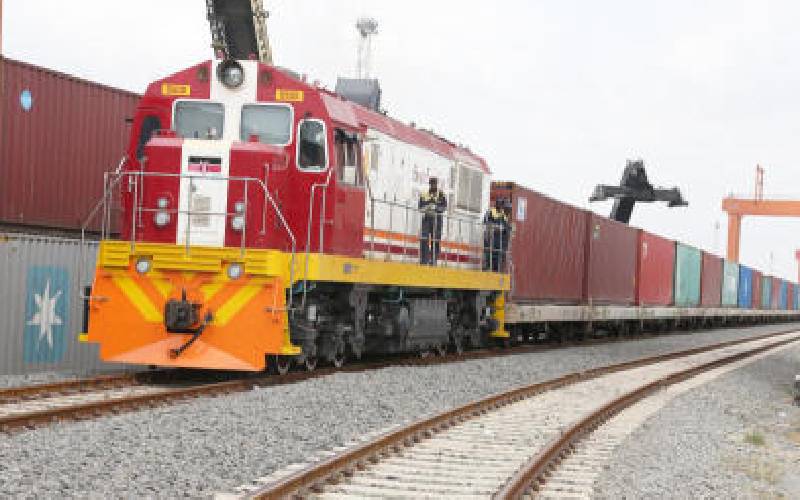 President Uhuru Kenyatta will today travel to China to negotiate a Sh368 loan billion for extension of the Standard Gauge Railway (SGR), a State House official has confirmed.
Uhuru will be flanked by African Union's High Representative for Infrastructure Development in Africa, Raila Odinga.
It was not immediately clear whether the two leaders will travel together.
The Jubilee administration is seeking funds to extend the railway line to Naivasha, then to Kisumu and subsequently link it up with Uganda to ease trade within the region.
Raila disclosed he will be in the Presidential entourage to the Asian country to lobby for more loans to complete the mega infrastructure project.
"I will be part of the delegation that will accompany the President to the Asian country next week. The new SGR line will extend from Naivasha to Narok, Bomet, Sondu and finally Kisumu," Raila said at Sondu, in Kisumu on Saturday.
Raila also said they had discussed and agreed with President Uhuru to build a new port in Kisumu.
He said the port will allow big vessels to dock and to transit goods from Kisumu to Sio Port to port Bell Jinja and Bukoba in Uganda.
Already, a dredger has been shipped to Kisumu to help dredge the berthing bay. Dredging will remove mud from the deep bottom of the lake for big vessels to dock.
The visit by the leaders comes barely a month after Ugandan President Yoweri Museveni held bilateral talks with Uhuru in Mombasa.
The meeting by the two Heads of State was seen to have unlocked the stalemate over the project to connect the two East African countries.
Later, Uhuru offered Uganda land to build a dry port in Naivasha as part of the partnership on SGR.
"We also look forward to partnering on other projects with our Kenyan brothers. For example, they have offered us land to build a dry port at Naivasha. The SGR is a project we are partnering on," Museveni said during the visit.
The Government plans to complete the second phase of the project from Nairobi to Naivasha by August.
The 120-kilometre stretch is 80 per cent complete and the estimated cost is Sh170 billion.
The phase from Naivasha to Kisumu will cost another Sh360 billion. Another Sh170 billion will be needed to connect the railway line to Malaba from Kisumu.