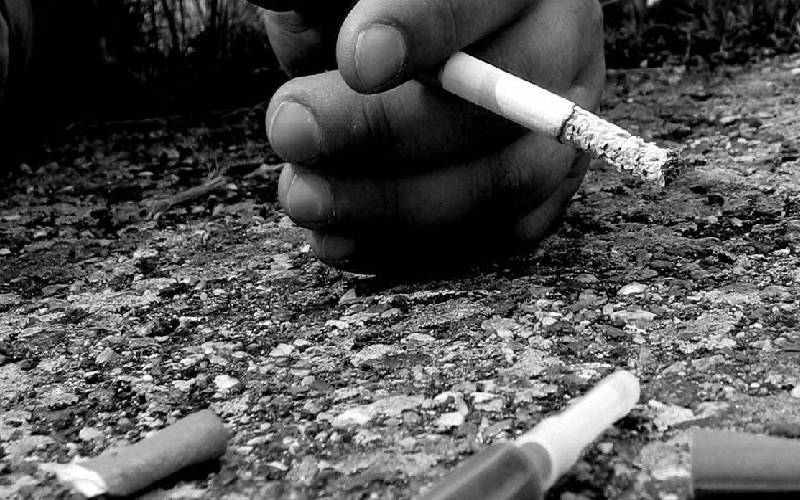 Kenya is a significant transit route for hard drugs destined for international markets, a US report says.
This is as in the US, Michigan became the 10th state to legalise recreational marijuana during last year's midterm elections.
Recreational marijuana is now legal in 10 American states; medical marijuana is legal in 33.
The report lists Kenya as a global trafficking haven, citing corruption and money laundering.
Published last week by the United States Department of State Bureau for International Narcotics and Law Enforcement Affairs the report says: "Drug trafficking organisations utilise Kenya as a "transshipment point for heroin and to a lesser extent, cocaine and methamphetamine".
"Importation of heroin into Kenya brings with it a multitude of other threats, including corruption and increased local use of the drug," adds the report submitted to the US Congress.
It says heroin enters into the country both through maritime smuggling and over land borders, primarily in the south of Kenya.
Anti-narcotics agents say the drugs that enter Kenya through Mombasa are from cartels in Latin America who load cocaine on to sea freight containers, which are then taken on a route across the Atlantic.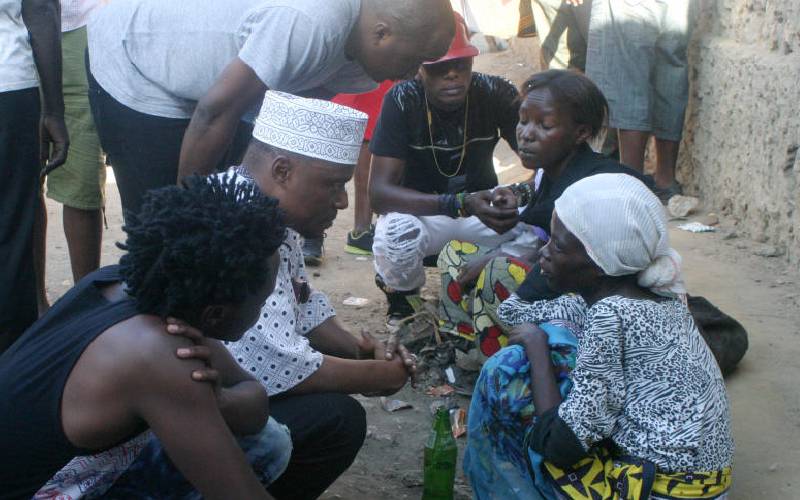 In Kenya most shipments are broken down and sent to Europe, hidden among standard exports including frozen fish, cut flowers and pre-packed vegetables, observes the report.
Experts call it the African "Smack Track": a circuitous route to smuggle heroin from Afghanistan to Europe, passing through East Africa.
Cocaine frequently transits through Kenya primarily by couriers traveling on commercial airlines. A majority of the cocaine is destined for other markets.
On March 5, 2019, police at the Jomo Kenyatta International Airport (JKIA) held a Nigerian woman found trafficking drugs believed to be heroin destined for Italy.
Princess Okoye, 25, was arrested with 77 pellets of suspected narcotics concealed in plastic bottles containing milk. Placed under observation, she emitted an additional 15 pellets.
Not all the drugs that enter Kenya leave its borders. The US report adds that Kenya, to a lesser extent, is a consumer country of illicit drugs.
"The most commonly used illicit drug by Kenyan adults is cannabis, followed by heroin," the report says.
It singles out coastal areas surrounding Mombasa as being heavy consumers of heroin and cocaine.
According to the International Drugs Policy Consortium, it is estimated that between 20,000 and 55,000 Kenyans use heroin.
This comes as authorities seek to tighten the law to block drug trafficking cartels.
In February, detectives seized five kilos of heroin and arrested a major trafficker in Westlands, Nairobi, after laying a trap for the elusive drug dealer.
They arrested the suspect, Joseph Njau, on his return from Uganda. Police in the operation said he had left Nairobi by bus.
Njau had concealed the drugs in paw paws.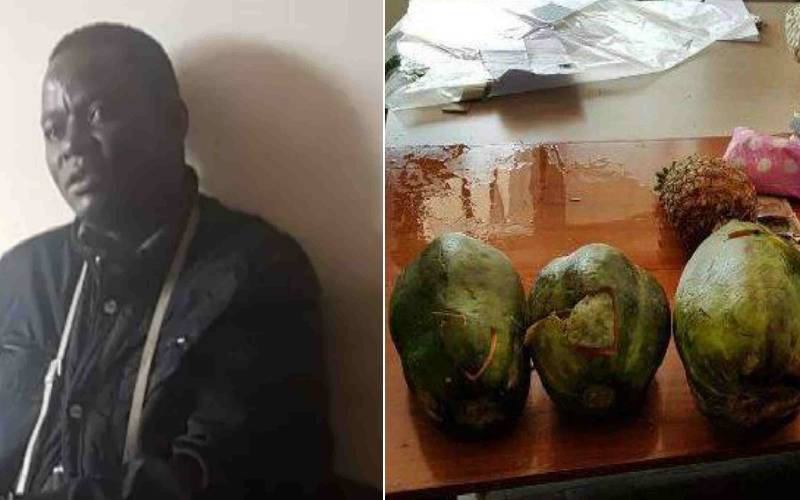 Kenyan authorities usually destroy the impounded drugs.
In February, Nandi Governor Stephen Sang asked to be given names of the owners of a ship that was blown up in Mombasa with heroin worth Sh1.3 billion.
Sang wrote to Cabinet secretaries Fred Matiang'i (Interior) and Raychelle Omamo (Defence) seeking information on the ship's ownership.
The ship was destroyed in the high seas on August 29, 2014 under the supervision of President Uhuru Kenyatta. It was laden with 370kg of heroin valued at Sh1.3 billion.
The Nandi Governor through lawyer Dunstan Omari claimed since there are doubts on who owned the ship, the information sought will clear the air on who brought in the ship with the narcotics.
Some of the most prominent cases involving drug traffickers include that of the Akashas who have extradited to the US to face drug trafficking charges and could be jailed for life.
Cases of drug trafficking have been decreasing due to increased policing with traffickers preferring on-land trafficking to flying due to enhanced airport detection systems.
Way Forward
The US Drug Enforcement Administration says it is working closely with Kenya to target national and international drug trafficking groups.
Confessed drug trafficker Baktash Akasha may be in for life in a US prison if the judge preparing his sentencing agrees to a Probation Department request.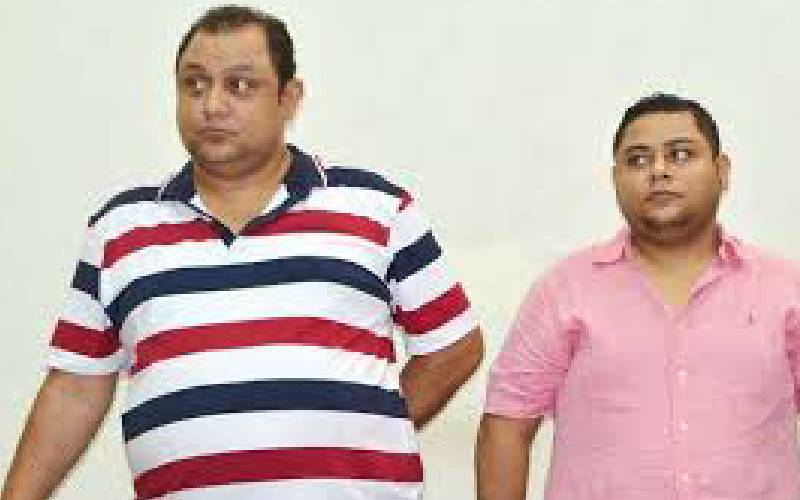 In a letter seeking the adjournment of his sentencing, Baktash's lawyer termed the recommendation that he be handed life imprisonment as "extraordinary".
Earlier on in December, defence attorney George Goltzer wrote to the judge seeking an adjournment of the sentencing of the drug lord on the basis awaiting the Probation Department report.
The probation report appears to have come as a shocker to the Attorney who, in the latest letter dated February 25 to Judge Victor Marrero asked for further adjournment to April 15.
The report is yet another indicator of a gap in Kenya's war on narcotics, which the government needs to address as part of its cooperation with international partners.?