Police opt for transfers as new housing scheme causes jitters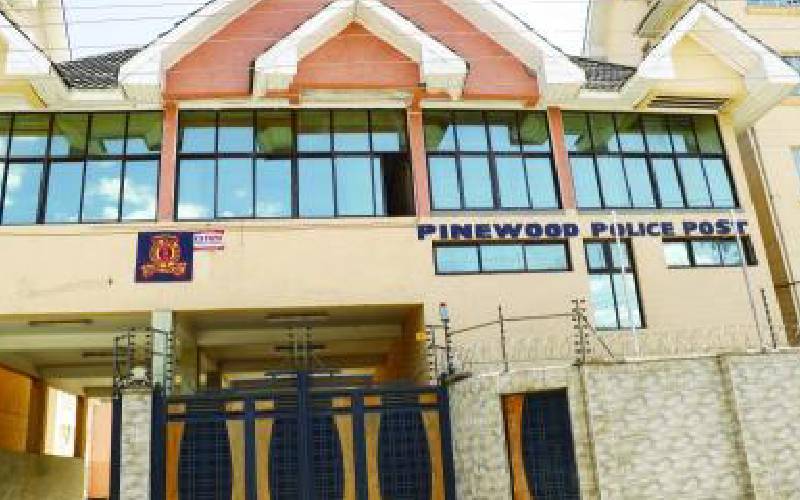 The National Police Service and Kenya Prison Services are swarmed by mass requests for transfers by officers living in urban areas ahead of next week's deadline to vacate government houses.
Unable to convince the government to increase the housing and commuting allowances payable to them as they leave state housing, many officers who feel they cannot afford expensive town life have opted to move to rural areas where the cost of living is cheaper.
And with just five days left before the government starts charging those still living with its quarters, several stations have resorted to cutting off electricity and water connections. Without a budget to pay for utilities prison and police bosses have been asked to inform their juniors that those who decide to stay will foot their own electricity and water bills from next week. The plan is that all semi-permanent and run down structures in stations will be demolished so that the officers who remain in the stations occupy only proper constructed houses.
Foot own bills
As a result, officers in the rank of inspector and above do not have an option of remaining in the stations. The lowly ranked officers lucky to stay will then be forced to pay for the government houses at market rate.
"Due to the introduction of house allowance for all cadre officers, payment of water and electricity bills will be made by individual officers who will occupy the police houses," reads one memo to officers at Westpark Police Estate in Langata, Nairobi.
"Discussion has been held with Kenya Power and Nairobi Water and it has been agreed that individual officers will collect application forms for individual metres," it says.
Similar memos were handed out this past week to all stations informing the officers they will foot their bills as from next Friday.
The police and prison services jointly rank as one of the biggest debtors to Kenya Power and water provision companies. In Mombasa, Kenya Power is demanding Sh10 million from the Police Department for power supplied to Mbaraki and Likoni police lines.
Yesterday, Kenya Power declined to be drawn into the controversy, referring the matter to the Coast regional police command. Kenya Power County Business Manager Hicks said power to the police lines was disconnected following a request by the police department.
"Police requested Kenya Power to disconnect power so that each officer can have their own metre to pay their own bill," he said but declined to state whether the power firm is owed any money by the police in this residential.
The situation is similar across the country, with Kenya Power, owed millions of shillings, demanding to be paid arrears before installing metres to police houses.
At the Police Training College, Kenya Power says it will cost Sh4 million to split the metres, which the government had most likely not anticipated.
In Mombasa, officers affected by the mass electricity switch off have resorted to using paraffin lamps and solar powered torches to light their houses at night. Many feel the police bosses are trying to push them out of the residences in order to force them seek alternative accommodation.
Low allowances
The officers say they have been unable to get suitable rental accommodation from the Sh7,300 given to each constable as house allowance. A majority of officers have vowed to remain in their current residence citing low allowances.
"We will continue residing in those houses, can you find a cheap house here in a town like Mombasa? Or we they want us to move to the slums," one officer said.
However, Coast Regional Police Commander Marcus Ochola said that officers should vacate police quarters rented for them by the National Police Service, following the expiry of the February 1 deadline. The police boss said there would be no extension to the notice and that those who were not ready to comply with the earlier directive, should start paying for the houses at the current rate.
"If an officer has been provided with an allowance to enable him get an alternative house they should move; it is time our officers began to pay for themselves electricity and water bills and moreover pay rent for those in houses and do not want to move," he said.