Radicalisation: Where it all began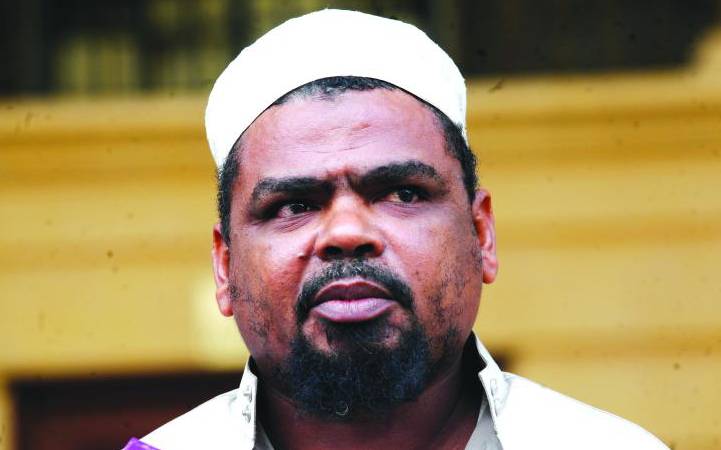 News of Aboud Rogo's death cut through the Mombasa heat like a hot knife to butter.
The fire brand cleric went down in a hail of bullets and as he breathed his last in the mini-van that also carried his wife and father-in-law, there was a feeling that his death would also call time on what the 44-year-old had come to represent - a brand of radical Islam that advocated for the creation of a caliphate in parts of Kenya.
Seven years after his death, the country continues to grapple with the problems he, and like-minded religious preachers throughout the country, came to represent. The killing of Rogo was the beginning of a new set of problems the country had never experienced. Problems that had been created long before the cleric took the podium in Mombasa's Masjid Musa mosque, willingly lending his voice and face to a jihad he was convinced had to be fought.
Although he was the face, Rogo had an able team of enablers around him. Some known, most of them unknown and blessed with the gift of effortlessly blending in with the communities within which they lived, constantly pushing known boundaries of citizenship, religion and common decency.
But before this group had their collective grip on mosques around the country, there was a predecessor whose teachings they swore by.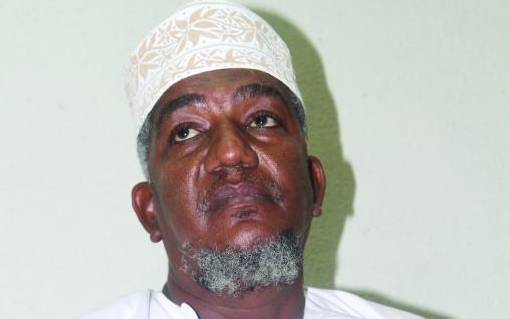 The original
The biggest news out of 1972 could have been the Munich terrorist attack that led to the death of 11 Israeli Olympic team members and a German police officer. But for Abdul Azziz Rimo, a young Digo boy from Ukunda, the year was special because he received an eight-year scholarship to the Islamic University of Medina, Saudi Arabia.
When he returned, he was a changed man. His outlook on life had morphed into something different. More importantly, his understanding of the religion he was born into had changed, irredeemably.
"Rimo returned to Kenya and embarked on da'wah, which he referred to as jihad, amongst the local Digo Muslim community of South Coast," Hassan Juma Ndzovu, writes in his paper, Kenyan Jihadi Clerics, published in the Journal of Muslim Minority Affairs late last year.
His preaching became more intolerant, always insisting on a form of Islam he thought to be purer than what other clerics were teaching. Soon, he found himself preaching a gospel that went against the very state that hosted him, often disparaging the government of the day.
"The critical and articulate Rimo called upon his audience to reject the application of secular laws. While adopting this position, he enjoined Muslims to support the unregistered Islamic Party of Kenya, believing it will usher the rule of the law of God to the Muslims of Kenya," Ndzovu says.
On February 12, 1990 Rimo, dressed in a crisp white kanzu and looking unshaken was presented to Mombasa Law courts where he pleaded guilty to sedition charges. He told the court that he indeed told worshipers at a mosque in Ukunda that he had no confidence or respect for President Daniel Moi and the Nyayo philosophy and that government should be overthrown.
The court ordered he sees a psychiatrist; after which he was jailed for six years.
But prison only emboldened him. When he was released, he went back to his home in Kenya's South Coast, and together with a select group of dedicated followers, secluded himself and cut off anything he deemed haram from his life.
The way of dressing of his followers was strictly controlled. Followers were told to shun various values such as education. The committed were told to quit their jobs and instead opt for things such as carpentry. He believed his was the purest form of Islam, and he was obligated to get on board as many people as possible.
Unfortunately, though, his articulate firebrand rhetoric which just fell short of inciting violence had made a lasting impression on some of his students. Students who would years later, get one over their teacher and lace the inherited provocative rhetoric with something more intoxicating -- a call to arms.
And hundreds were listening. Being a Digo, the seeds of radicalisation Rimo had sowed sprouted and grew into a tree whose trunk remains too thick to cut. One of the branches of this tree was Aboud Rogo, a former Ford Kenya grassroots politician with deadly ambition.
The successors
Despite being Rimo's student, Rogo turned out a democrat. But events leading to the 1992 election and unfolding effects in coastal Kenya revealed his true nature to himself. He, like many of his contemporaries in coastal Kenya, opted to abandon the various political parties they associated themselves with for the Islamic Party of Kenya (IPK).
By then, IPK was accused of training guerillas to take part in subversive activities against the government and of fomenting tension between the central government and populations along the Kenya coastline. The party was banned.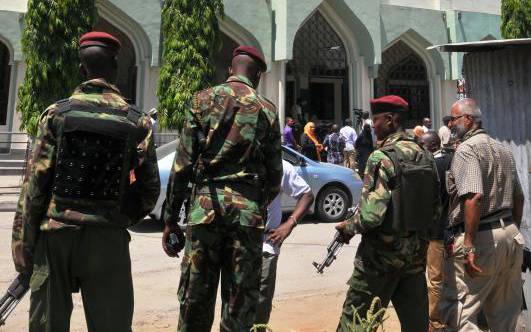 Stifled for speech, Rogo retreated to the place he felt most comfortable in - the mosques. For close to a decade and a half, this was where he thrived. Though alarming, his radicalised sermons were not entirely isolated. Different voices in mosques across the world were starting to grow an audience similar to his.
In the late 1990s, global focus moved from transnational networks of extremist terror organisation from North Africa and the Middle East to the emerging Al Qaeda, a militant Islamist multi-national organisation founded in 1988 by Osama bin Laden and several other volunteers during the Soviet invasion of Afghanistan.
Kenyans were to be violently introduced to Al Qaeda during the 1998 US embassy bombings. Osama's Al Qaeda terror group, through a proxy, the Liberation Army for the Islamic Sanctuary claimed responsibility for the embassy attack that claimed more than 200 lives.
Apart from this, something more worrisome was happening in neighbouring Somalia -- the emergence of the Al Shabaab movement, which was basically Rogo on steroids. The cleric wasted no time in associating himself with them.
Over the next 14 years, Rogo placed himself right in the middle of Al Qaeda and by extension Al Shabaab operations, playing a key role in not only furthering the group's ideology, but in recruiting for them as well.
The Nairobi bombing emboldened him. After seeing a mission planned and executed by his close confidants Fazul Mohammed and Ode, his fervour for a caliphate within the country grew some more.
By the mid-2000s, Rogo, now the resident imam at Masjid Musa in Mombasa, realised the kind of power he possessed. And with this power, he embarked on a great journey of irresponsibility that led to hundreds of men travelling to Somalia for what they believed was a holy war.
Those who had him speak say he was a charming man.
"Dini ni AK mabegani!," he often said in his addresses.
Rogo turned out into a hypnotic figure at the centre of a society and a generation eager to latch on to anything that would give them hope in a world they thought had all the hallmarks of injustice.
"Vijana nawaambia tuendeni Somalia tukatafte pepo. Peponi hakuna shida za maji, shida za askari," Rogo says in one of his sermons, urging his followers to go to Somalia in search of immortality.
At the time, Mombasa was struggling with chronic water shortages and the idle and unemployed youth were in constant collision with the security forces. Security forces that Rogo himself had encountered as a 34-year-old in 2002.
On November 28 that year, a terrorist attack on Paradise Hotel, Kikambala, killed 15 people. Again, similar to the 1998 attack, another Al Qaeda affiliate Al Qaeda in East Africa claimed responsibility. The Rogo family land licked the boundaries of the hotel, and himself as well as his father were among the first people to be arrested over the attack. This was not Rogo's first brush with the law, and it wasn't his last. After a series of court appearances spanning close to two years, Rogo and his father were found not guilty.
"There is no evidence direct or circumstantial which connects the accused to the Al Qaeda network and their involvement in the preparation, planning and the bombing of Paradise Hotel," part of the ruling delivered by Judge JL Osiemo read.
The judge further ruled that the only evidence that connected Rogo to the Qaeda net-work was cell phone communications between his mobile phone and one Abdi Karim who the prosecution alleged was the main player and the co-ordinator of Al Qaeda activities in the country.
"You are free; you may walk out of this court to your freedom. Your sweet freedom as guaranteed in the constitution of this republic," Judge Osiemo added a rider in his June 9, 2005 ruling. And Rogo walked right into a newfound fame.
Almost always, Rogo's sermons were followed by a short talk by another of his allies, Abubakar Shariff Ahmed, also known as Makaburi. Makaburi's influence was so wide and far reaching that in 2012, the US government designated him a terrorist.
"Abubakar Shariff Ahmed is a leading facilitator and recruiter of young Kenyan Muslims for violent militant activity in Somalia," a UN Security Council statement said.
"He provides material support to extremist groups in Kenya (and elsewhere in East Africa). Through his frequent trips to Al Shabaab strongholds in Somalia, including Kismayo, he has been able to maintain strong ties with senior Al Shabaab members."
Together, their messages hit home and Friday sermons were a must-attend event for hundreds of disenfranchised youth in Mombasa. So when they told young men and women to cross over to Somalia and fight alongside their brothers for a preservation of their religion, they obliged.
The new school
Their sermons were not limited to Mombasa. The two travelled the country, holding darsa's -- lectures -- countrywide. It is in one of these lectures that Iman Ali, an engineering graduate of the Jomo Kenyatta University of Science and Technology first interacted with the preaching of these two radicals.
In January 2007, Iman Ali had led an angry mob of youth from Pumwani into the mosque, interrupting a mosque committee meeting, after which they threw out five of its members, mostly old men, whom the youth accused of corruption. A few months later, Iman Ali became the committee's secretary.
In a few years, the ambitious young man had become a crucial spoke in the radicalisation wheel. Together with Rogo and Makaburi, he became a key recruiter for Kenyans heading into Somalia to join Al Shabaab.
Iman provides the infrastructure that recruits men into Al Shabaab and creates the Nairobi cell that grows from the Muslim Youth Centre, a grassroots organisation he founded, and into Al Hijra, the third arm of Al Shabaab operations.
The deaths of Rogo and Makaburi in 2012 and 2014 respectively forced Iman to flee into Somalia. It is from here that authorities believe he continues to orchestrate some of the most brutal attacks on Kenyan soil by Al Shabaab.