MPs endorse over Sh37billion budget cuts to address shortfall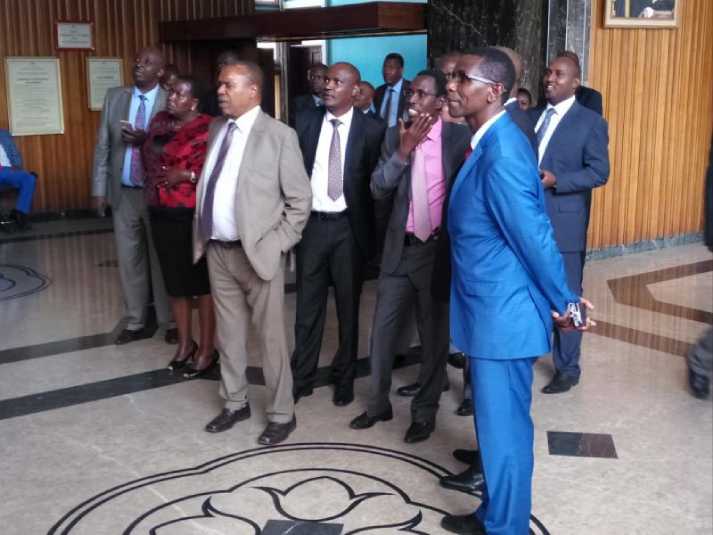 The National Assembly has approved budget cuts worth Sh37.6 billion from the Executive, Parliament and the counties to bridge the current deficit.
With a shortfall of more than Sh500 billion, the Government expects to further bridge the deficit through external borrowing to finance its Sh3 trillion budget.
The MPs adopted the report of the Budget and Appropriations Committee chaired by Kikuyu MP Kimani Ichung'wa, which also retained the National Government Constituencies Development Fund (NG-CDF) at Sh 33.3 billion and the Affirmative Action Fund at Sh2.1 billion.
Earlier, the legislators had planned to reject sections of the Supplementary Appropriation Bill based on proposals by the National Treasury to take away Sh6 billion from NG-CDF and Sh2 billion from the Affirmative Action Fund.
The MPs also lost Sh3.8 billion from the Equalisation Fund while the Parliamentary Service Commission (PSC) budget was reduced by Sh600 million.
Lawmakers' interests
To ensure that the lawmakers' interests were catered for after a charged meeting of the Jubilee Party Parliamentary Group (PG) at State House and the Opposition Orange Democratic Movement (ODM) party's PG meeting at Orange House, Treasury assured Parliament that it would only lose funds for operations and maintenance.
"The Government lost the standby credit when the International Monetary Fund (IMF) stood down its credit, although the Government is still in talks with them," said Mr Ichung'wa when he moved the motion to adopt the report.
"Our foreign reserve depends on diaspora remittance, which requires a solid insurance policy. With a deficit of Sh562 billion, we now bank on domestic and foreign borrowing as well as local revenue," he said.
The MP said the budget cuts were arrived at after intense negotiations with Treasury, PSC and the Judicial Service Commission that went into the night on Wednesday.
"We had to reduce expenses by 7.5 per cent to meet the fiscal deficit. We must exercise fiscal discipline in the principle of give and take. Then development partners will have confidence in the Government," he said.