Teachers should be at the core of ongoing education reforms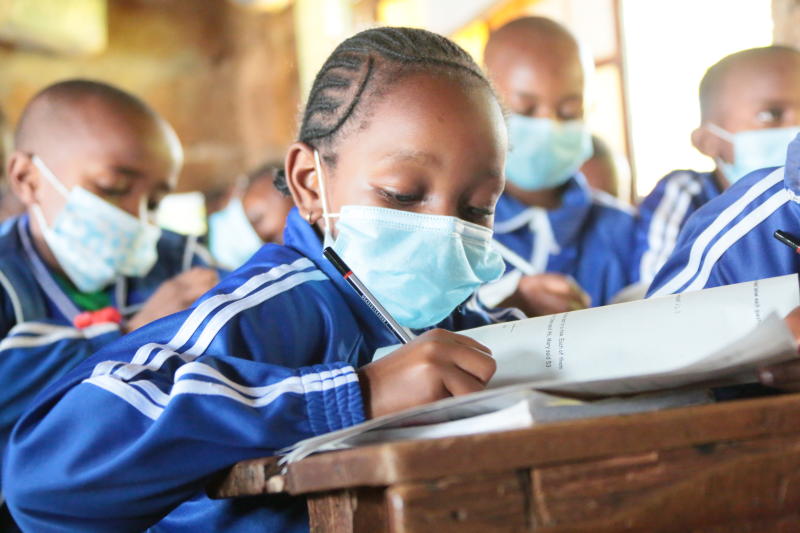 Neither the Jubilee administration in general, nor the Teachers Service Commission (TSC) in particular, are known for tackling dissent with velvet gloves.
Not if they can run roughshod on those at loggerheads with them, biding their time, scheming and striking when it hurts most.
The neutering of the erstwhile powerful teachers' union Knut comes to mind. Formerly a force to reckon with, it is now a pale shadow of its former self. It is hardly capable of putting up more than an effete whimper, in the face of sustained assault.
From 2013 when Jubilee came into power, teachers have been locked in a perpetual struggle with the Government. It started with a strike in the same year following the government's failure to abide by a 1997 collective bargaining agreement. Even after reaching a compromise, the Government still failed to honour agreements signed under a return-to-work formula.
Next, the TSC got into a war of attrition with Knut. It started by withholding promotions to Knut members while automatically issuing the same to members from rival unions. Then it withheld union member subscriptions, thus starving the giant body much-needed funds to sustain its activities. The last nail in the coffin was the deregistration of the vocal secretary general, Mr Wilson Sossion, from the roll of teachers. He has since resigned and been replaced by officials whose voices, on pertinent teacher issues, are yet to be heard.
TSC last week announced that it had signed an MoU with four institutions to provide continuous professional training for teachers. The Teacher Professional Development program (TPD), on paper, has noble aspirations including the upgrade of skills of practicing teachers. The TSC has stated that this is in keeping with other professions like law that have mandatory courses for practitioners.
From the crescendo of disaffection building up by the day, it is clear that little consultation has taken place between stakeholders. No thought has been given to the attendant cost to teachers, who will be expected to foot the tab of the TPD from their own pockets. Unlike lawyers who can pass the cost over to their clients, teachers have fixed salaries budgeted for without the additional burden of TPD. No consideration is given to teachers in the farthest reaches of the republic who must now find their way to the four accredited institutions that will offer the TPD.
Yet the critical voice of teachers is sorely lacking in not only the TPD, but in the entire education sector including the Competency-Based Curriculum (CBC). Evelyn Jepkemei, speaking on education reform says, "Teacher voice must be directly involved in the process of policy-making, curriculum design, resource allocations and other systemic facets that tie directly into the reality of everyday classroom experience."
Questions arise: How does the TPD address gaps in the CBC? Does it bridge the resource chasm between schools in urban centres and their poorer counterparts in rural areas? Will it help teachers to improvise where access to the Internet, a critical component of CBC, is lacking? Will it find a way to shift the onerous burden of buying learning resources from parents in a country where most of the adult population subsist on less than a dollar a day?
Conversations with teachers would have resolved these and other thorny issues. They would have helped to provide clarity to CBC's objectives which are uncannily similar to those the 8-4-4 intended at inception. They would also have helped design proper content instead of reliance on expensive textbooks that appear to profit only the authors behind them.
Dr Jepkemei says, "we require a fundamental shift in our philosophy and approach to public education reform from the mentality of a black box, top-down approach that manipulates short-term external mechanisms to that of a system-wide change." Teachers must be central in that process. Taking away their agency through frustrations that deny them a voice is detrimental to the education system.
Mr Khafafa Public Policy Analyst