EACC recovers Sh6.2 billion public assets countrywide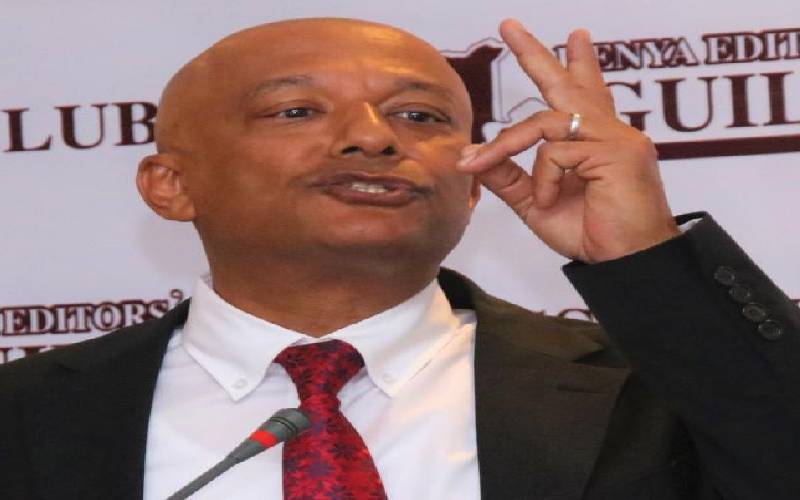 The Ethics and Anti-Corruption Commission (EACC) has recovered public assets worth Sh6.2 billion this year.
The assets which include cash stashed in bank accounts, land and motor vehicles were recovered across the country and handed back to the Government.
EACC boss Twalib Mbarak (pictured) said this brings to Sh20 billion of recoveries made in the last five years, adding that unexplained wealth is one of the innovative strategies being deployed to recover corruptly acquired public assets.
"The commission is in active pursuit of forfeiture of unexplained wealth and so far we have instituted suits seeking to recover approximately Sh2.5b," he said in his highlight of the milestones covered by EACC in 2020.
In the cash recoveries, Kenya Meat Commission recorded Sh3.5m, Ministry of Interior and Coordination of National Government Sh33.3m, National Land Commission Sh73.8m), Defunct City Council of Makuyu Sh8m, NLC and Kenya Highway Authority Sh77.1 million and Bungoma District Treasury Sh1.2m.
On unexplained wealth, the commission recovered Sh12m.
It is between January and September that land and immovable assets worth Sh6.1b were repossessed and returned to the government. On EACC's biggest gains of the year 2020, Mbarak said the launch of the National Ethics and Anti-corruption Policy in October provides a comprehensive, coordinated and integrated framework for the fight against corruption and promotion of ethics.
"This is a major milestone after an assessment report flagged lack of policy as one of the gaps in implementation of UN Convention against graft," said Mbarak.