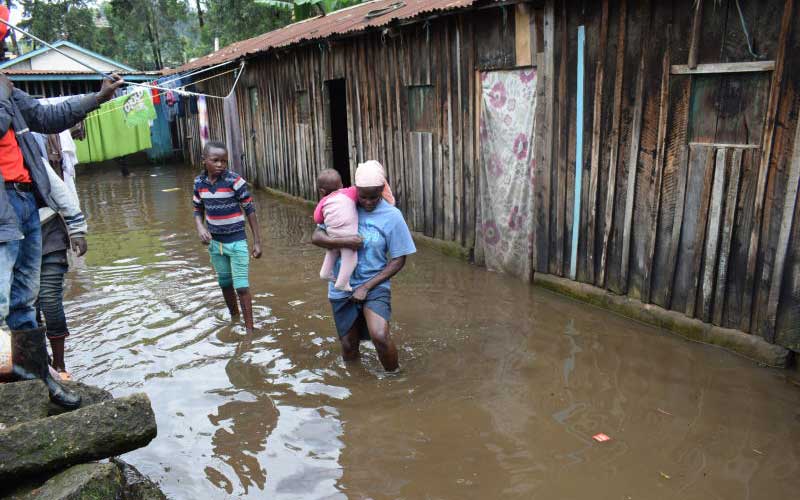 The weatherman has warned of more rains this week in several parts of the country. In its weekly forecast, the Kenya Meteorological Department warned that floods may be experienced in several areas. Areas around the lake region, highlands west of the Rift Valley, highlands east of the Rift Valley and North Eastern region are expected to experience heavy rains and thunderstorms. Showers will be experienced in Lower Eastern and northern Kenya.
SEE ALSO: Weather alerts at risk as Kenya's radio stations struggle amid virus downturn
The Met's statement signed by its director Stella Aura states that: "Rainfall is expected to continue over several parts of the country throughout the forecast period. On Monday, December 9, several parts of the country are expected to receive moderate to heavy rainfall." On Friday, Water, Sanitation and Irrigation Cabinet Secretary Simon Chelugui and ministry officials urged Kenyans living near dams and other water bodies to exercise caution to avert disaster. Water Resources Authority Chairman Joe Mutambu asked dam owners to ensure their structural integrity so as not to jeopardise the lives of Kenyans. "We will decommission non-compliant cases which do not meet standards set for dams," he said. The authority's chief executive officer, Mr Mohammed Shurie, urged the public to harvest water, saying floods have brought substantial ground water.
SEE ALSO: Huge blow after firms ordered to surrender Sh5 billion city land
"Masinga Dam is only left with 1.28 metres to fill up; and with the current intensity, it might fill up on December 8. Kiambere Dam is likely to achieve full level supply within 48 hours given the current intensity," Chelugui added. So far, the government has set aside Sh20 billion to mitigate the effects of floods even as environmental experts argue that there is need for the country to boost disaster preparedness. Government Spokesman Cyrus Oguna explained that the funds are only meant for relief assistance. Col (Rtd) Oguna noted that on housing and infrastructural restoration, the Kenya National Highways Authority is still evaluating the destruction, especially of bridges which has disrupted transport.