Family in shock as 4-year-old boy is kidnapped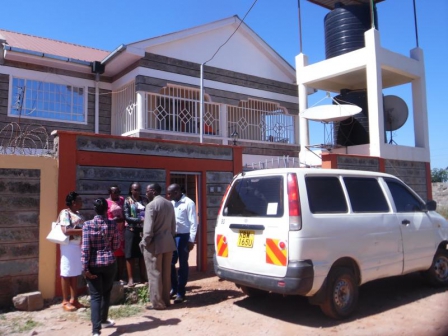 A four-year-old boy has been abducted by unknown gunmen in Thika, Kiambu County.
The gang of four is said to have kidnapped him on Friday evening after terrorising his family and robbing them of money.
Catherine Nyambura, the mother of Kelson Kimani, who was kidnapped, said she heard her children screaming from inside the house on reaching her gate after work.
However, before she could raise the alarm, a man pointed at her with a gun and warned her against screaming. He then ordered her to enter the house.
"He told me they would kill me and my children if I screamed. To save myself and the family I kept quiet and followed his orders as he led me into the house," she said.
On entering the house, Ms Nyambura found three more thugs inside, all of them armed with guns. They ordered her to hand over the money she had.
"I gave them the more than Sh300,000 I was carrying, which was the day's sales from our gas re-filling business.
I had wanted to bank it the following day. They asked me to add more, but I told them I had no other money," she said.
Take a quick survey and help us improve our website!
Take a survey
The thugs are then said to have ransacked the house for about 20 minutes for more money. They then opted to leave with the boy when they realised more money was not forthcoming.
Johnson Wambugu, the father of the kidnapped boy said the family was disturbed but hopeful that their son would be found alive.
"We hope those who have my son will be kind enough to release him. It is our hope that they will not hurt him," Wambugu told The Standard on Sunday.
Sources said the criminals first went to a female neighbour's house where they ransacked it before they asked her to knock at Mr Wambugu's home. The woman has since been arrested.
Thika OCS Michael Otinya said preliminary investigations however show the neighbour may not have had any connection with the kidnap, and that she may have just been a victim of circumstances. "We do not see anything linking the woman to the matter. She may have been used by the gang to knock the neighbour's house so they could agree to open," said Mr Otinya.
He said investigations into the matter are now being handled at the CID headquarters.