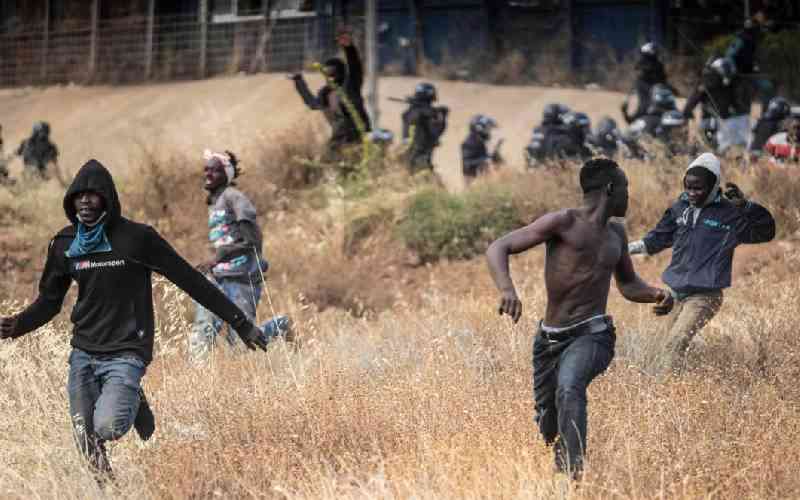 This past week two events, more than 11,000km apart, crystallised the cost of incompetent leadership in Africa. In Morocco, security officers savagely murdered dozens of migrants in Melilla.
In South Africa, at least 21 teenagers mysteriously perished in a night club. Authorities suspect they might have consumed tainted alcohol.
Bad leadership is literally killing Africa's youth. Each year, thousands risk their lives on perilous escape routes to Europe. Not even the barbaric racism that awaits them is a deterrent. Countless drown in the Mediterranean.
Others die in the forbidding Sahara Desert. Nearly all endure slavery in the hands of dodgy human traffickers who buy and sell them like cattle.
What are Africa's youth running away from? They are running away from states in various stages of collapse.
For instance, South Africa's East London tragedy can be linked to regulatory collapse in a stagnant economy. The end of apartheid is yet to deliver for Black South Africans, even as the ruling party's leadership and their economic cronies continue to milk the economy dry.
If South Africa's condition is dire, the situation is worse across the continent. Hollowed out governments are failing to provide basic physical security to their citizens, let alone other essential public goods and services.
Much-needed transformational policymaking is non-existent. Governments have long outsourced thinking regarding important sectors like education, healthcare, agriculture, and the like to hobbyists in foreign governments and international organisations.
Ruling elites simply steal public finances, then play hide-and-seek with the World Bank and International Monetary Fund. No other region of the world is plagued by such levels of elite complacency.
The desperation in the region is about to get worse. Africa's population will keep growing, creating ever greater demand for jobs and functional economies. If Africa's leaders remain to be nothing but useful idiots for those out to pillage the region's resources, ever more of our people will risk it all to escape.
The writer is an Assistant Professor at Georgetown University