How our silence eggs on the oppressors in society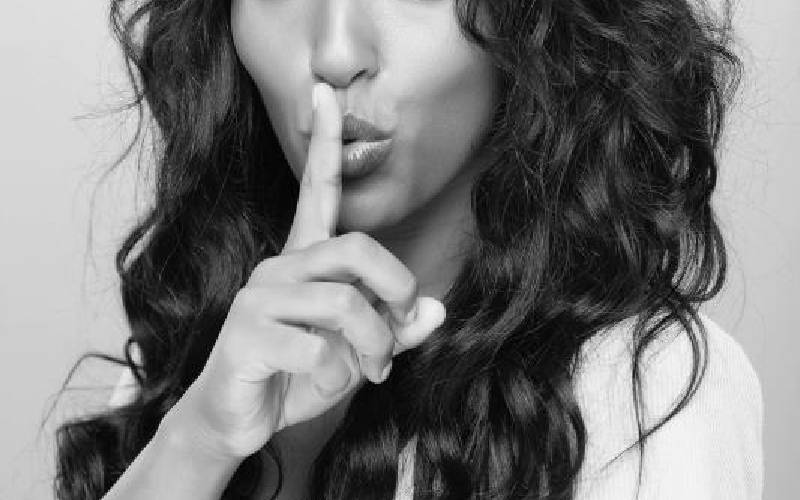 In 2014, several recordings of women being publicly harassed by members of a dreaded sect as men watched, jeering or unconcerned, went viral.
In one case, jeering onlookers were charged along with the perpetrators, but the case eventually petered out. Gender-based violence thrives due to this nonchalance.
The Kikuyus say, "there's no difference between a thief and an onlooker".
This week I have opted to use one of my reader's voices to call us out for being onlookers and ignoring, nay, encouraging, terror against the weak.
Here goes Debra. "I would like to share a terrible experience I had yesterday evening on the way home from work. There was a gridlock at Gitanga/James Gichuru junction. Matatus climbing over pavements, overlapping and honking. My daughter was driving.
"When I saw the mess, I decided to switch and drive. As I inched forward, a white BMW drove right in front of me heading towards Kawangware.
"There was a car right behind me, so I got stuck in the middle of two cars. Immediately, matatu touts started banging on my car and shouting. "Wewe mama songesha gari!!!!"
"One of them even started tugging at my side mirror as if he wanted to pull it out. Another one started shouting "naweza toa hewa kwa hizi tyres zako saa hii!!"
"Initially, I had my window open and requested them to stop banging my car, but when I realised this was risky, I rolled up my windows and decided to try and stay calm (easier said than done when you are in danger and with your child by your side).
"I couldn't move so no matter how much banging they did, we were going nowhere.
"There was one guy I could see who had a look of pity on his face and as I was trying to reverse due to the pressure, he told me "Madam, utagonga gari iko nyuma".
"But I could tell he felt overpowered by the rogue men and his 'little' voice of reason just faded away amid the noise.
"It was too much for my daughter, so she had a panic attack. The white BMW eventually got some space to move and I reversed and got out of the gridlock."
"My observations. The white BMW which blocked me was driven by a man. Nobody touched it or any other vehicle driven by men.
"If there was a man in my car, they probably wouldn't have touched it. As this went on, many things went through my mind. "Should I get out of the car and stop them?
Hell no! They might harm me. So I just sat there scared and helpless. Would it have made a difference if the men in the nearby cars called out the harassers?
"Absolutely. But they all sat pretty in their cars, probably thinking "these women!"
"I was overwhelmed by how helpless I felt in this situation, and I shudder to think how it would have been for my daughter if she was alone.
I hear some men say, 'I cannot hit a woman' or 'not all men are like that'.
"But do you realise that watching any woman, nay, any person in a position of weakness being violated encourages the aggressors?
"If more men stood up to stop such behaviour, it would lessen. A friend once told me he called out a man who slapped his lady at a petrol station.
"I am sure this fellow will think twice before he lays a hand on a woman. That night I slept with one thought in my mind 'I hate being a woman'."
May we stand for Debra next time. Otherwise, we are hardly different from the perpetrators.