Mark Angel: The story behind my 3 million YouTube subscribers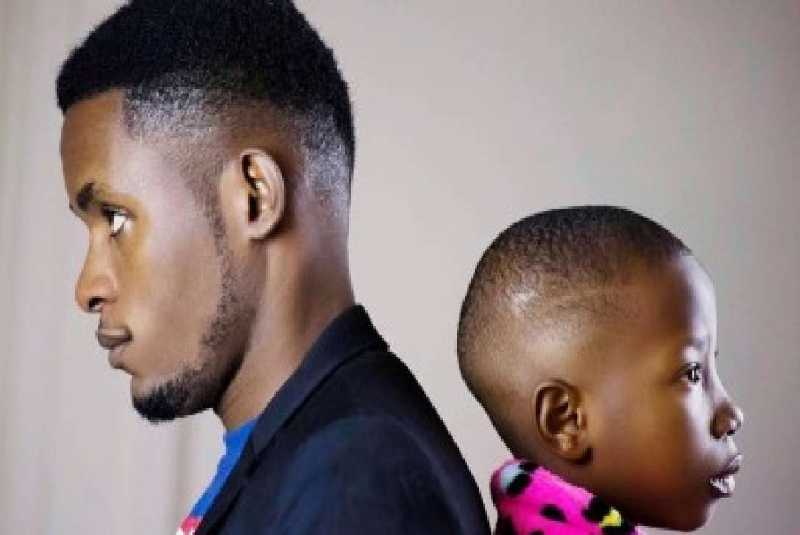 Many YouTube users and fans of African comedy are familiar with Mark Angel.
For those who aren't, he is a Nigerian comic whose brand of comedy features a young star, Emmanuela, who's stolen the hearts of many, leading to her winning a continental children's choice award.
Hustle caught up with Mark during his tour of Kenya last week to find out how he turned his talent into a successful YouTube channel that's drawn more than three million subscribers.
It turns out there's a whole lot of blind faith, hard work and persistence required. Oh, and time.
"The first video I uploaded on YouTube got only four views. That was back in 2013, which is when I officially created an account," Mark Angel, 27, says.
Now, five years later, a single Mark Angel Comedy video easily gets three million views.
The beginning
Take a quick survey and help us improve our website!
Take a survey
Before YouTube became an option for him, back in 2011, Mark was coming up with comedy skits he didn't know where to showcase.
And then YouTube caught on and he decided to give the video-sharing platform a chance. He didn't quite have the earth-shattering start he was hoping for, but he didn't give up.
"Despite getting just four views, I continued posting videos frequently. In six months, the number of views had grown, but I wasn't where I wanted to be. I then decided to invest in myself."
He spent $100 (Sh10,000 at current exchange rates) to learn how to edit videos and $5,000 (Sh500,000) on equipment and getting a team.
"This helped significantly in the growth of our fan base and subscribers, because after this, our video quality improved and our subscriber base shot up to 100,000."
The turning point
And with this growth Mark started drawing the right kind of attention.
"I remember when I was still new in the comedy industry and struggling, a certain company contracted me to create content for them. I was paid $14 (Sh1,400) for a three-week project. I was paid in cash– it didn't even take them long to pay me.
"However, come 2016, the tables had turned. The same company called me for a job, but this time round, I got paid $8,000 (Sh800,000)."
Mark credits the increase in his value to investing in his skills and improving his channel's content.
"We currently have equipment worth more than $50,000 (Sh5 million), and we've put together a crew for everything. If you want to succeed on YouTube, consistency is key. We post new videos every Friday, and the work is done and ready for posting early."
He adds that you've got to be patient and believe in yourself in the early stages of growing a YouTube following.
"Originality also plays a key role. One has to make sure their content is original and it's not copied or the same as what someone else is doing. It's taken me more than four years to get the number of subscribers I have now," Mark says.
And while making YouTube videos might seem like all fun and games at first glance, there are several challenges that come with putting out content people will want to watch.
And for Mark, one of his biggest challenges is working with children.
"Sometimes you have a time schedule to work with, but the kids can't make it because they're in school. Another challenge is coming up with quality content that isn't anywhere to make sure that our work is original."
The money
But Mark remains committed to his vision. And it's paying off. Literally.
"When approached to advertise for various clients, we don't put their products in our YouTube videos. We do, however, post their products as separate videos on our channel or as links on our other social media accounts. For advertising, our costs start at $15,000 (Sh1.5 million), depending on what product we're advertising and where we post it."
Mark says his business makes between $10,000 (Sh1 million) and $100,000 (Sh10 million).
"The amount of money we make is not fixed – it's entirely dependent on the kind of businesses we get."
So, what's next for Mark Angel Comedy?
"Over the next two years, we're looking to grow our numbers from the current three million subscribers to 10 million. Most of our fan base is from Kenya, followed by India and the Philippines. We're looking to reach more people to gain fans from more countries."