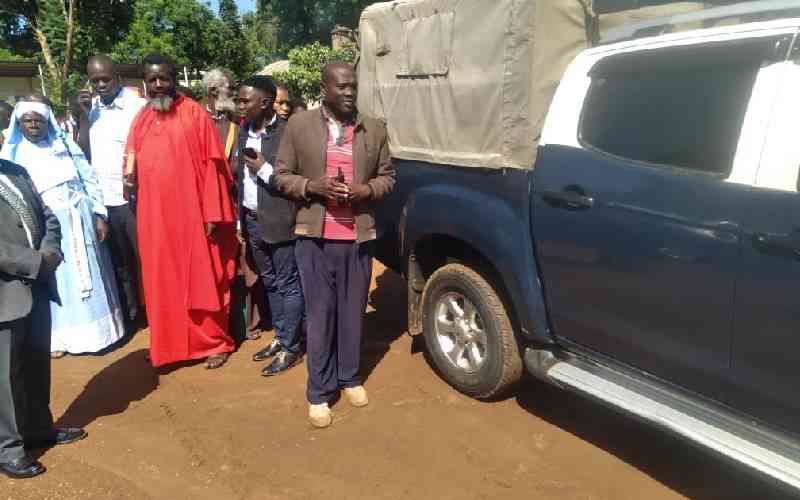 Eliud Wekesa alias "Yesu wa Tongaren" is currently being held at Bungoma Law Court cells after he was escorted by police officers from Bungoma County Police Station this morning following his second appearance at the station.
An investigation's officer told The Standard they are seeking court orders to detain Wekesa for several days to allow them ample time to conduct investigations.
This came a day after Wekesa was summoned at Bungoma Police Station to record a statement over the operation of his New Jerusalem church for alleged questionable religious teachings.
According to the officer, the self-proclaimed 'Jesus' has been operating without registering his church and they are seeking court's direction and orders for further investigation.
"The only thing we have found as per now is that Eliud Wekesa alias Yesu wa Tongaren has not registered his New Jerusalem Church based on our charge sheet. We are here to seek direction from court to detain him as we seek to conduct further investigation," said the officer.
While maintaining he has nothing to worry about over the claims of suspicious teachings, Wekesa said in the spirit of accountability he honored the invitation of police to record statement.
To him, he has not committed any crime as he was in the process of registering the church.
He said he had been grilled on Wednesday over his teachings and the operation of the church and told to appear for the second day only to be taking to the court.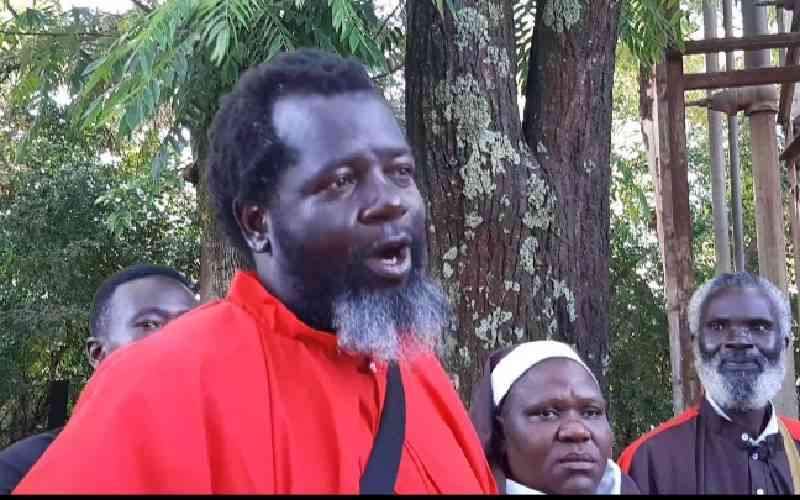 "I have nothing to fear because my teachings are godly, my children go to school and seek medical attention, but on the issue of registration of my church the process was underway," said Wekesa.
Wekesa said he will not seek a lawyer if presented to court stating that his lawyer is God, moon and sun.
Bungoma County Police Commander Francis Kooli said they were just conducting what is happening across the country by interrogating and auditing the churches and its religious teachings.
"We invited him and he honored our invitation. He was here yesterday and we extended the investigation to today. What we are doing is to try find out more about his church in form of writing statement. The issue of registration of his church is the matter under investigation to establish whether there is a case or not," said Kooli.
So far, President William Ruto has formed a Judicial commission of inquiry to probe the Shakahola deaths.
The commission will also look into the mattes related to cult-like churches and make recommendations on how the church will be regulated by state.
Related Topics