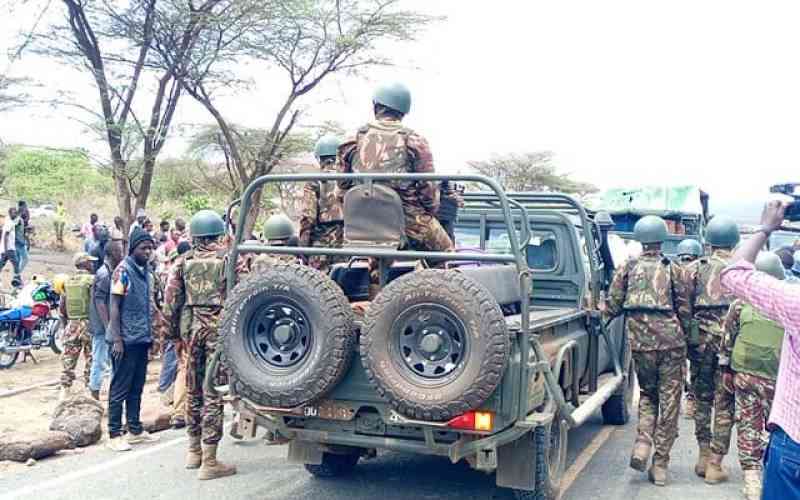 The Kenya Defence Forces have today killed a suspected bandit and recovered an AK-47 rifle.
The incident happened following an intense gunfight between the KDF soldiers and the bandits at Chesegon in West Pokot.
County commissioner Apollo Okello said a contingent of KDF troops were patrolling Chesegon area when they spotted four unknown armed men heading towards Marakwet direction.
The suspected bandits were challenged by the soldiers resulting in an exchange of gunfire.
"During the incident, one of the men was fatally injured and an AK-47 rifle with Bolt number 92825 recovered without any ammunition," he said.
Mr Okello said the other three gunmen managed to escape with multiple injuries but a manhunt has been launched to flash them out of the thicket.
"The KDF officers are patrolling the area searching for the criminals who are hiding in the forest," he said.
He said the body has been moved to Kapenguria County Hospital mortuary while the firearm is being held at Sigor police station.
Related Topics