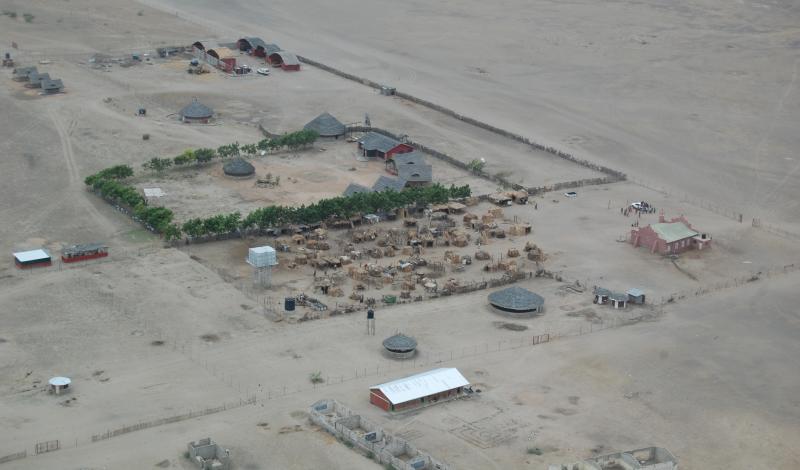 A two-year-old baby was burnt to death and seven people injured after a fire reduced homes to ashes in a village in Turkana North along the Kenya-Ethiopia border.
Deputy County Commissioner Daniel Omukoko said the fire left about 700 people homeless.
"There was a fire outbreak that razed down Todonyang village that comprises an estimated 200 manyattas. We are yet to establish the cause of the fire," said Mr Omukoko. The administrator said a child who was identified as Sandra Lowosa Lochongole was burnt beyond recognition.
He said efforts by residents and National Police Reservists to put out the fire were futile, adding that nothing was salvaged. The residents, he added, lost property of unknown value.
Susan Amaret, 29, said that the injured were rushed to the hospital. "My small food kiosk, which also doubled as a house, was razed down. Even my fishing gear, including nets,
was reduced to ashes by the raging fire. We are now homeless with nothing to eat."
Ms Amaret said they are languishing in the night cold, and are exposed to intense 40-degree heat during the day as well as fear of attacks from Merille raiders from the neighbouring Ethiopia.
"The fire has displaced us. We don't have homes to hide from the raiders. Some displaced residents have moved to the Catholic Church compound to take refuge. Todonyang village is vulnerable to attack from armed Ethiopian raiders. We lost six people recently."
Related Topics