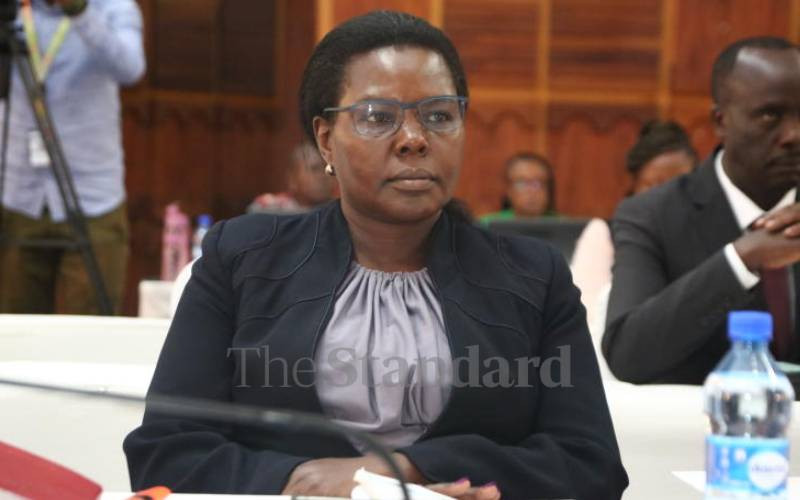 A commissioner of the electoral agency who disowned President William Ruto's victory described how she fled on a boda boda under the cover of darkness.
Irene Masit, one of the four Independent Electoral and Boundaries Commission (IEBC) top officials who refused to acknowledge the results, told the National Dialogue committee she fled the country for fear of her life.
Masit said she had at some point hid in a colleague's house as she planned her escape, before she took the motorcycle to the airport one Saturday night.
She disclosed that she had received multiple threats, leaving her with no choice. Masit spoke of how harsh some people in her community have treated her.
"I am called a betrayer, traitor. They say a betrayer is worse than a murderer. That's what they call me nowadays... I am suffering here," said Masit.
"People followed me. I ignored for some time, but that night on Saturday going to Sunday morning, two people came to my gate, and I had to sneak through the back door."
She said she reported the first incident to the police, but only alerted her lawyer Donald Kipkorir about the second incident.
"The second incident gave me no time because those people were closing in on me."
Masit's revelations point to the tribulations of individuals who challenge election and underscore the need for comprehensive electoral reforms and protection for those involved in election processes.
Related Topics