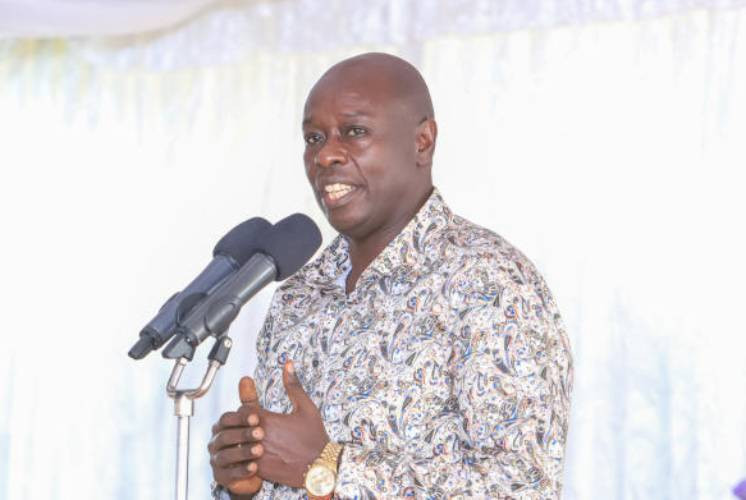 Nairobi Woman Representative Esther Passaris has defended Deputy President Rigathi Gachagua's Saturday remarks that appeared to indicate the government will not provide funds for projects such as roads to constituencies whose MPs refuse to support the contentious Finance Bill, 2023.
The DP, who spoke at a church Kitui County, said the government is banking on the controversial Bill to make revenue and therefore, MPs should support if they expect to get development funds, remarks Passaris now says were taken out of context.
"Some of you leaders are lying to Kenyans, but know that if your MP is opposed to the Finance Bill, they should not ask for roads," the DP said.
Gachagua also expressed concern over what he termed incitement against the Bill, referring to Kitui incident where an MP spoke about cessation should the government push through the bill in its current form, and received applause.
It was Kitui Central MP Makali Mulu who said the Bill should be shot down when it comes to the floor of the House.
"There is a lot of incitement around this whole Finance Bill issue. I was in Kitui yesterday and their MP spoke about cessation and people were clapping. Soon after, the MP was telling me they need roads. Where does he expect the money to build roads to come from?" the DP said on Sunday, during a church service at Leshuta in Narok County.
Gachagua wondered where MPs wanted funds for the construction of roads to come from if they opposed the Finance Bill, accusing them of misleading and inciting the public.
"Some of you leaders are lying to Kenyans, but know that if your MP is opposed to the Finance Bill, they should not ask for roads."
During an interview on KTN News on Tuesday, June 6, Passaris sought to clarify that Gachagua's remarks were taken out of context and were exaggerated.
She pointed out that although taxes are necessary for infrastructure development, Gachagua did not explicitly say rejecting the Finance Bill would mean some constituencies and regions would not get funds, from the central government, to finance their infrastructure.
"I did not hear him specifically state that if you don't support this Bill you won't receive any infrastructure support," Passaris said.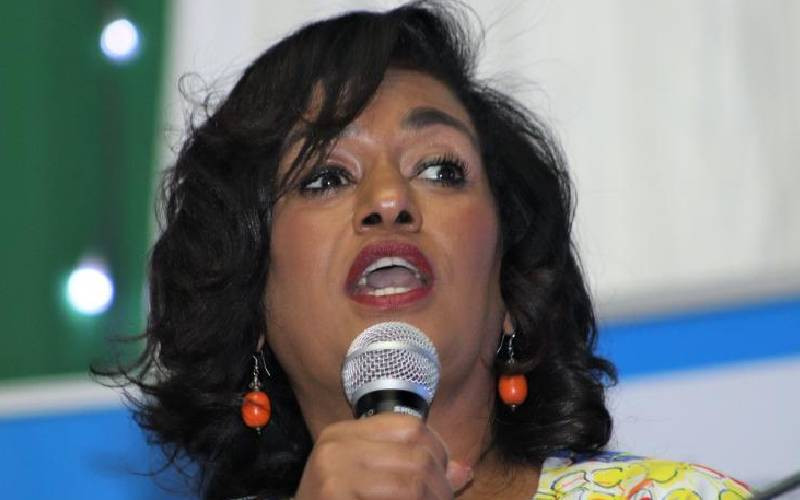 She said the existing frameworks and laws, such as the equalization fund and devolution, ensure even counties opposing the Bill will still have access to necessary funds.
Passaris dismissed the notion that Gachagua's statement implied the exclusion of some regions from the infrastructure budget.
"There is another way to interpret English. It is not our mother tongue, and it can be complex. We need taxes to build roads, but I didn't hear him say explicitly that lack of support for the Finance Bill would mean no infrastructure support for any constituency," Passaris said.
She also broke ranks with her political coalition, Azimio la Umoja, and declared support for the housing levy contained in the controversial Finance Bill 2023.
The Raila Odinga-led Azimio is championing opposition to the Bill that will, among other things, force salaries Kenyans to surrender three per cent of their monthly pay to fund a government-drive housing scheme.
Passaris said she supports certain aspects of Ruto's Finance Bill, including the housing levy she said will help end slums in Nairobi.
During Saturday's function in Kitui, the DP insisted the Finance Bill, 2023, must pass as it is.
He argued it does not make sense to call on the government to build schools, repair roads and set up other infrastructure, while at the same time "refusing to have taxes increased".
Related Topics