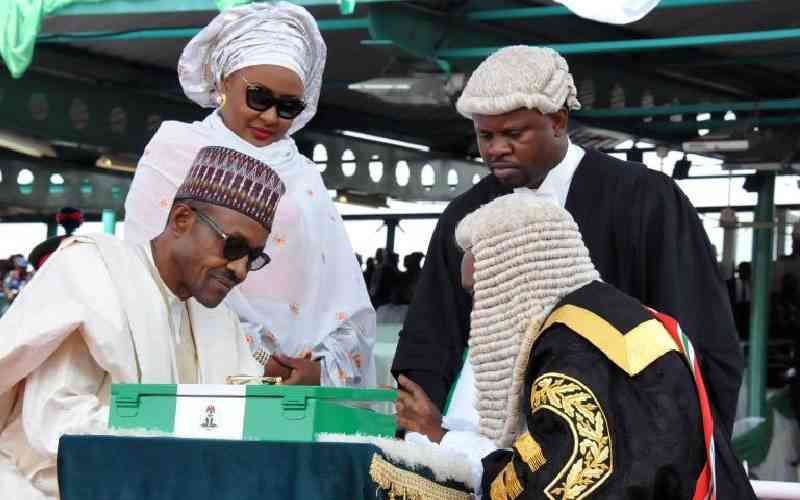 As Nigeria goes to polls tomorrow, Africa and the rest of the world can only hope that the general election will be peaceful. The presidential race is hotly contested and analysts agree that it is too close to call. So far, the campaigns have been relatively peaceful.
According to the Independent National Electoral Commission (INEC), about 93 million registered voters are expected to elect the president and vice president. Other seats being contested include that of the Senate and the House of Representatives. The history of Nigeria is marred with coups and counter coups, secession, civil war and militancy among other vices. For the first time in history, Nigeria has enjoyed 24 years of uninterrupted civilian rule. Nigeria has been ruled majorly by military generals and, later on, generals turned civilians since attaining independence in 1960 from Great Britain.
For the first time since the return of democracy in 1999, no retired General or ex-military personnel will be running for the top seat. Among the front-runners in the presidential race are Bola Tinubu, the former Governor of Lagos State (All Progressives Congress party) and Atiku Abubakar (People's Democratic Party). Atiku, a former Vice President, has been on the ballot before. Other candidates are Peter Obi, the former Governor of Anambra State (Labour Party) and Rabiu Kwankwaso, the former Governor of Kano State (New Nigeria Peoples Party).
Once again, the integrity of INEC will be put to test. A good electoral system should translate votes cast into seats being contested by aspirants and parties. The formulae for computing votes must be verifiable whereas the balloting structure must be comprehensible. The electoral process must therefore be clear, secure, transparent and verifiable enough to guarantee citizens the right to their freedom of choice.
Unfortunately, the election cycle in Nigeria has often been marred with glitches, ranging from voters missing their names in the voters' register to falsification of election results. Voters are often disenfranchised through intimidation and rampant bribery. Just the other day, a video clip of armed men burning electoral materials in Anambra State while claiming there will be no voting in Igboland, went viral.
Such incidents compound problems for INEC which is already grappling with how to protect their electoral officials in North Eastern States of Borno, Adamawa and Yobe following threats by militants that they will not allow elections to go on. Worse, cases of underage citizens voting have been reported before. We wish Nigerians well.
Dr Otieno is a security, peace and conflict expert
Related Topics